Report: $22 Million In Dark Money Behind Kavanaugh Nomination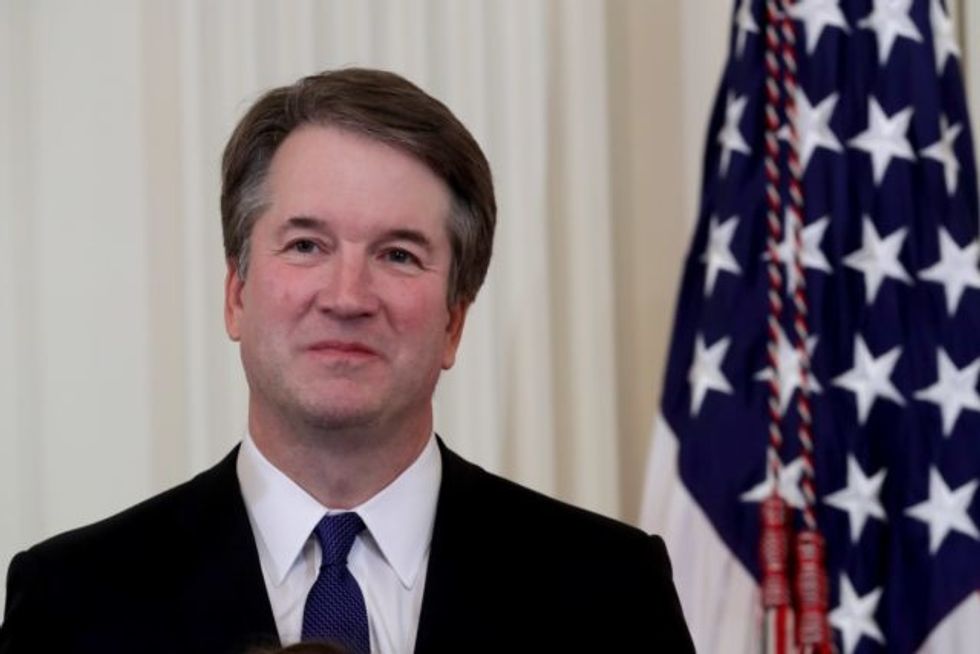 Reprinted with permission from Alternet.
A just-published report by the nonpartisan Center for Responsive Politics' award-winning OpenSecrets.org reveals the Judicial Crisis Network, a conservative secretive dark money group received $22 million from anonymous donors in the year leading up to the Tump administration and conservatives' push to place Brett Kavanaugh on the U.S. Supreme Court.
A full $17 million of that $22 million came from one anonymous donor.
"The Judicial Crisis Network (JCN), a Washington, D.C.-based nonprofit, pledged to spend as much as $10 million to ensure Kavanaugh's confirmation — the same amount that it spent to help confirm Justice Neil Gorsuch in 2017," Anna Massoglia and Andrew Perez at OpenSecrets reveal in their report Friday.
"JCN has close ties to Trump's judicial adviser Leonard Leo, a longtime executive at the Federalist Society, the influential conservative and libertarian lawyers network based in Washington, D.C."
If you're not familiar with the Judicial Crisis Network, here's one of their ads you may have seen on TV in the run up to the Kavanaugh confirmation vote:
Here's where it gets even more disturbing.
"The bulk of JCN's funding has typically come from the Wellspring Committee, another secretive nonprofit run by operatives who wear multiple hats in a larger network of opaque groups."
That "larger network of opaque groups" links to another OpenSecrets report: "New clues link $1 million Trump inauguration mystery money to secretive 'dark money' network."
OpenSecrets adds, "Wellspring has continued to send massive annual endowments to JCN since the group launched in 2005. JCN, in turn, has continued to pour tens of millions of dollars into every subsequent Supreme Court nomination fight and working to reshape the judiciary. Wellspring reported donating almost $15 million to JCN in 2017, on top of $23.5 million in 2016. Neither organization discloses the sources of its funds."