Report: Bernie Sanders To Run For President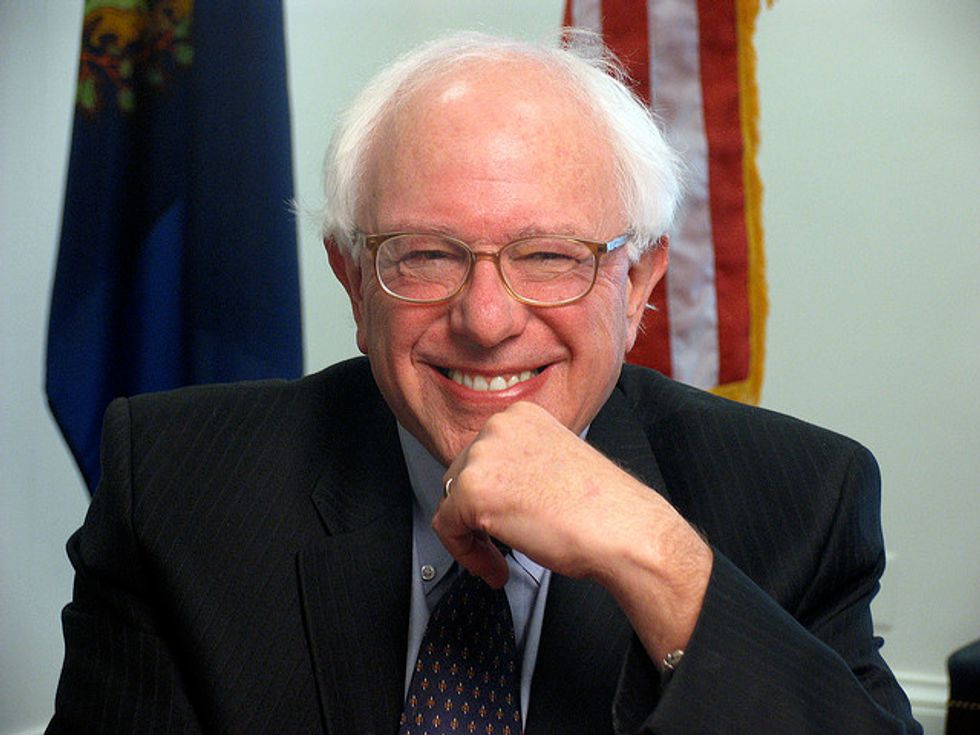 Senator Bernie Sanders (I-VT) is set to announce his presidential campaign this Thursday, Vermont Public Radio reports, with the independent senator seeking the Democratic nomination.
A self-identified democratic socialist, Sanders will run on a populist message highlighting the difficulties of the middle class, in comparison to the power of the wealthy and large corporations. He has also publicly called out other candidates, including Democratic frontrunner Hillary Clinton, with his opposition to proposed trade deals such as the Trans-Pacific Partnership.
Sanders served as mayor of Burlington, Vermont, during the 1980s, before he was elected to the House of Representatives in 1990, running as an independent. He then joined the Democratic caucus in Washington, and has since continued to have the party's support. He was easily elected to the U.S. Senate in 2006, and re-elected in 2012.
Photo: truthout.org via Flickr