Report: Bill Clinton's Pep Talk Encouraged Trump To Run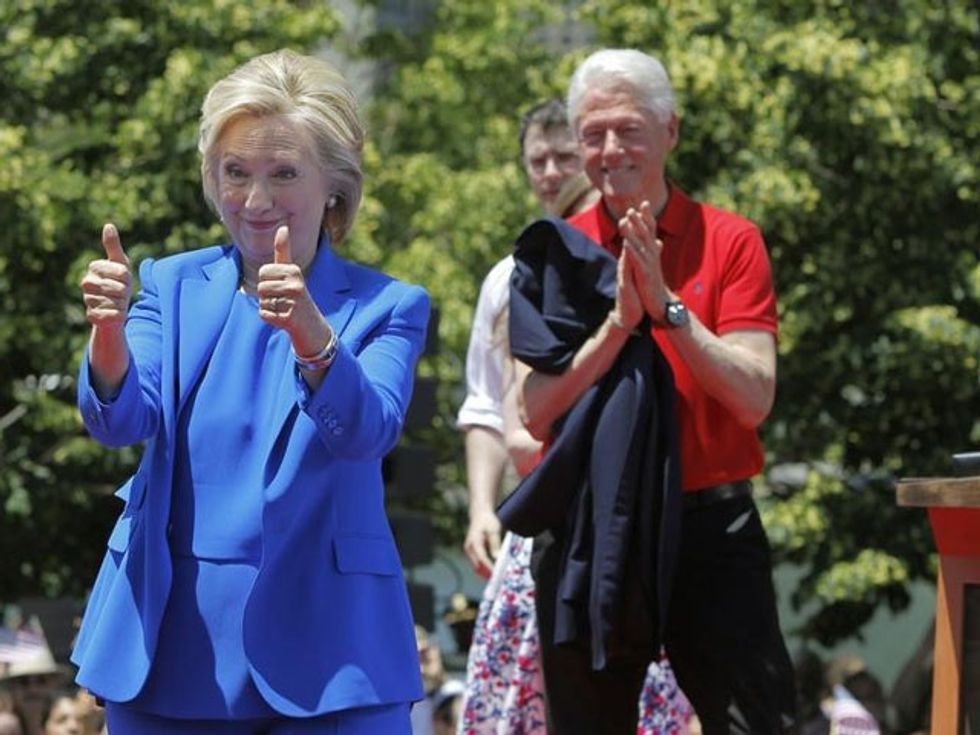 The political world is abuzz with the revelation that shortly before Donald Trump launched his campaign for the Republican nomination, he actually got some encouragement from a very famous Democrat: ex-president Bill Clinton.
The Washington Post reports that the two men spoke over the phone in late May — a little over a month after Hillary Clinton declared her own candidacy, and just a few weeks before The Donald launched his:
The tone of the call was informal, and Clinton never urged Trump to run, the four people said. Rather, they said, Clinton sounded curious about Trump's moves toward a presidential bid and told Trump that he was striking a chord with frustrated conservatives and was a rising force on the right.

One person with knowledge of Clinton's end of the call said the former president was upbeat and encouraging during the conversation, which occurred as Trump was speaking out about GOP politics and his prescriptions for the nation.
You see, it's not as if Donald Trump is some kind of specially created Democratic plant in the presidential campaign — quite frankly, the Dems as a party would never have been savvy enough to pull a stunt like that. But on the other hand, they can't exactly be sad to see him causing all this trouble among Republicans.
Photo: U.S. Democratic presidential candidate Hillary Clinton is joined onstage by her husband, former president Bill Clinton, after she delivered her "official launch speech" at a campaign kickoff rally in Franklin D. Roosevelt Four Freedoms Park on Roosevelt Island in New York City, June 13, 2015. (REUTERS/Carlo Allegri)