Report: Kushner Sought To Inflate Saudi Arms Deal
@alexvhenderson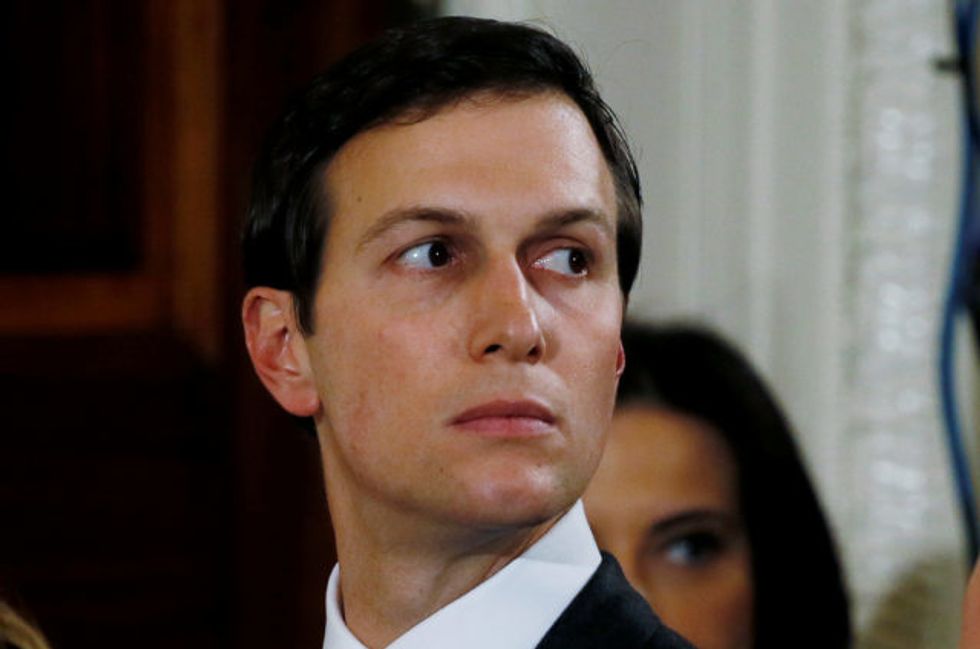 Reprinted with permission from AlterNet.
With the CIA alleging that Saudi Crown Prince Mohammed bin Salman, a.k.a. MBS, ordered the killing of Saudi journalist and Washington Post columnist Jamal Khashoggi—an accusation the Saudi royal family flatly denies—President Donald Trump issued an official statement last week in support of the U.S. alliance with Saudi Arabia. Trump, in his statement, adamantly rejected any type of sanctions against the Saudi government, asserting that it is unclear exactly what happened with Khashoggi and that the U.S.' alliance with Saudi Arabia is too important economically and militarily to jeopardize.
According to ABC News, however, the $110 billion figure Trump has cited in relation to potential profits from arms sales to Saudi Arabia is seriously exaggerated—a figure that Jared Kushner, Trump's son-in-law and a White House senior advisor, has been pushing aggressively.
Kushner has been urging the State Department and the Defense Department to promote the $110 billion figure. But ABC News has reported that in 2017, State Department and Defense Department officials only expected the profits from arms sales to Saudi Arabia to be around $15 billion.
At a National Security Council meeting in May 2017, Kushner—who has had a close relationship with MBS and the Saudi royal family—asserted, "We need to sell [the Saudi government] as much as possible."
An arms deal was signed in Riyadh, Saudi Arabia by bin Salman and Defense Secretary James Mattis, but so far, the equipment scheduled for sale is nowhere near $110 billion in value.
According to the Department of Defense, Saudi government officials have so far signed letters of offer and acceptance for arms sales valued at around $14.5 billion altogether.
The equipment agreed to so far includes tanks, ships and helicopters.
Khashoggi was last seen entering the Saudi Consulate in Istanbul, Turkey on October 2. Initially, Saudi government officials claimed that Khashoggi left the Consulate freely that day, but they have since changed their story—claiming that Khashoggi was killed inside the Consulate as part of a rogue operation that MBS has no part in.
Alex Henderson is a news writer at AlterNet and veteran political journalist. His work has also appeared in Salon, Raw Story, Truthdig, National Memo, Philadelphia Weekly, Democratic Underground, L.A. Weekly, MintPress News and many other publications. Follow him on Twitter @alexvhenderson.