Report: National Enquirer Editor To Write 'Tell-All' Book On Trump
@alexvhenderson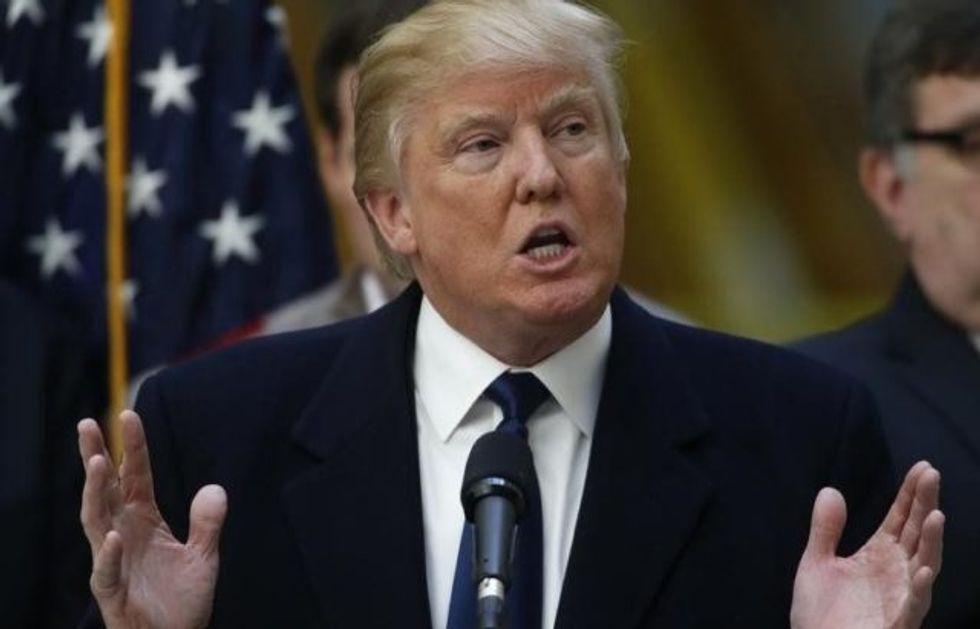 Reprinted with permission from AlterNet.
President Donald Trump has enjoyed a close relationship with the National Enquirer—so close, in fact, that in August, American Media CEO David Pecker agreed to cooperate fully with federal prosecutors in their investigation of hush money allegedly paid to women on Trump's behalf. And the New York Post has reported that Barry Levine, a former Enquirer editor, will be writing a tell-all book focusing on Trump's treatment of women.
A source told Page Six that possibly, Levine's book will also include some discussion of Trump's alliance with Pecker. Levine spent 17 years with the Enquirer, leaving in 2016.
In 2015 and 2016—when Trump was running for president—the Enquirer had a "catch and kill" agreement with Trump and his associates, including his former personal attorney, Michael Cohen. According to the agreement, the Enquirer would pay for the exclusive rights to negative stories about Trump only to suppress rather than publish them.
Under Pecker's leadership, Enquirer employees were forbidden to write negative articles about Trump—although negative articles about Democrat Hillary Clinton were wholeheartedly encouraged. During the presidential race, the Enquirer falsely reported that Clinton had suffered two strokes, gained 103 pounds and was suffering from lung cancer—none of which was true.
The National Enquirer, founded in 1926, is now owned by American Media. And Pecker isn't the only one at the company who agreed to cooperate with federal prosecutors in exchange for immunity from prosecution: Dylan Howard, American Media's vice president and chief content officer, made the same agreement.
One of the Trump-related "catch and kill" agreements involved Playboy model Karen McDougal, who Trump allegedly had an extramarital affair with. American Media, according to Michael Cohen, offered McDougal $150,000 in August 2016 for rights to the story on her affair with Trump but promised to suppress it. And according to adult film star Stormy Daniels and her attorney, Michael Avenatti, Trump had an extramarital affair with Daniels as well and paid her hush money to keep quiet.
Alex Henderson is a news writer at AlterNet and veteran political journalist. His work has also appeared in Salon, Raw Story, Truthdig, National Memo, Philadelphia Weekly, Democratic Underground, L.A. Weekly, MintPress News and many other publications. Follow him on Twitter @alexvhenderson.