Report: Republicans Consider Ditching One Scandal-Ridden Congressman For Another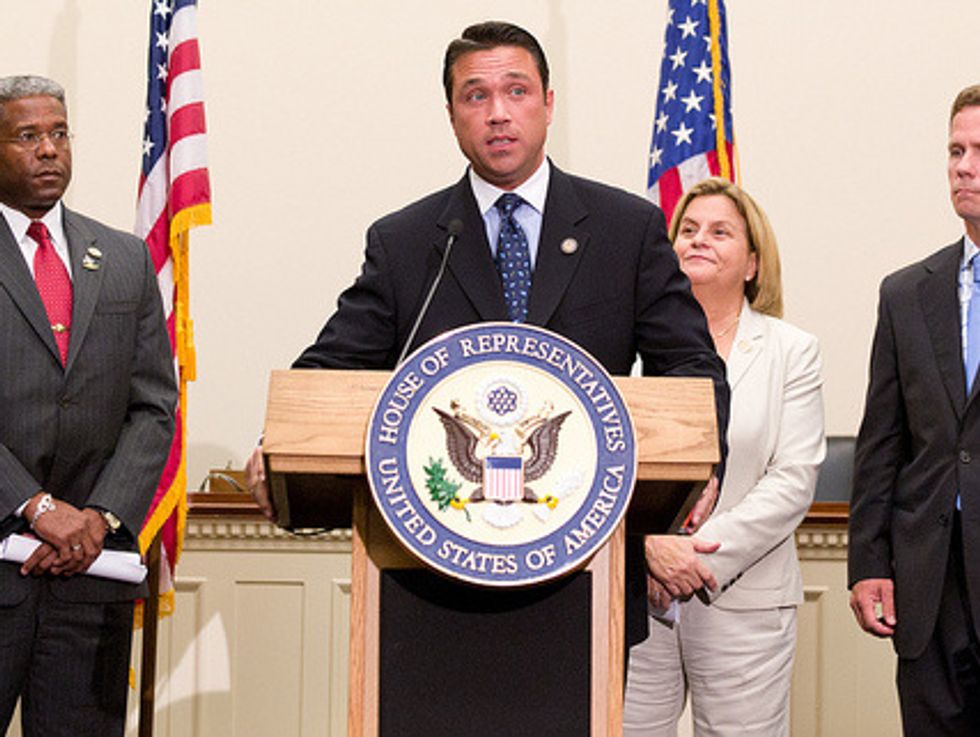 Republicans looking to maintain control of their sole New York City congressional district have their work cut out for them.
New York's 11th district is currently represented by Republican Michael Grimm. But Grimm has had his fair share of scandals in his time in office. There is the allegation that he coerced followers of a certain rabbi to donate cash to his campaign, which exceeded the legal limit; the claim that he attempted to trade campaign donations for help in obtaining a green card; the time he got caught diving into the Sea of Galilee after a booze-filled evening in Israel; and, finally, the allegation that he had sex in the bathroom of a tony Brooklyn wine bar.
On top of these scandals, New York's 11th congressional district isn't a typical Republican stronghold, so Grimm's job may be in real jeopardy. In 2012 Grimm won election by a modest 6 points; in 2010 he won by just 3. President Obama also carried Staten Island, the primary New York City borough in the district, by a very small margin in the 2012 presidential election.
Add up all of these factors and it's clear that the district is in jeopardy of a Democratic takeover in 2014. What's not clear is if New York Republicans are prepared to back Grimm this time around.
As the New York Post reports, Republicans may be running from the scandal-ridden Grimm, and turning to Vito Fossella, an equally scandal-ridden Republican and former congressman. "There are significant people who have approached me to run," Fossella told The Post. "They say I did a good job and should enter the public arena again. The number of inquiries have increased in the past few months."
The "good job" Fossella did while representing New York's 11th ended when he was pulled over in Washington and charged with DUI. After the DUI, Fossella, who was married with three children at the time, admitted to living a double life and fathering a child with a retired Air Force lieutenant.
The Democrats of Staten Island and their candidate, Domenic Recchia, say the possible pivot to Fossella shows just how outmatched the Republicans are in the swing district. "The special interests and party bosses know Michael Grimm is vulnerable to a strong, independent Democratic challenger, like Domenic Recchia, and they're terrified," Staten Island Democratic Party executive director Kevin Elkins told the New York Observer. "That's the only excuse for trying to recruit someone with as much baggage as Vito Fossella."
Photo: House Foreign Affairs Committee Republicans via Flickr