Report: Rove-Backed Groups Raised $325 Million In 2012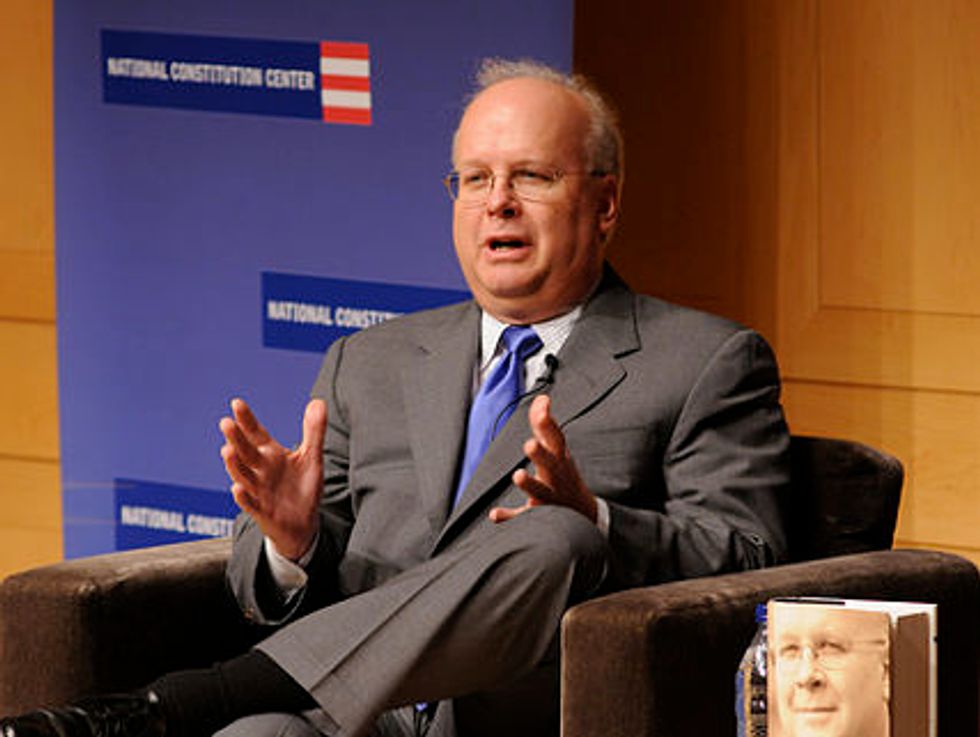 American Crossroads and Crossroads Grassroots Political Strategies, the behemoth outside political groups that were co-founded by Karl Rove, raised a combined $325 million during the 2012 election cycle, according to a Wall Street Journal report.
That massive number tops the $316 million raised by the Democratic National Committee, underscoring the immense influence that outside political groups can wield in the wake of the Supreme Court's 2010 Citizens' United decision.
According to the Journal's analysis of a draft tax return, Crossroads GPS raised nearly $180 million in 2012. The vast majority of that haul came from 291 anonymous donors who contributed more than $5,000 each (good for an average donation of about $617,000). The largest single donation was $22.5 million — over 700 times more than the maximum amount that donors are legally allowed to contribute to national party committees.
As a 501(c)(4) nonprofit — commonly referred to as a "dark money" group — Crossroads GPS is not required to name its donors. At least two of the donors are known, however; the Center for Responsive Politics has reported that two small trade groups — the Alliance for Quality Nursing Care and the AGC Public Awareness and Advocacy Fund — respectively donated $500,000 and $100,000 to Crossroads GPS.
Unfortunately for American Crossroads and Crossroads GPS, money can't buy happiness. Despite spending more than $300 million on the 2012 elections, neither group ultimately backed a single winning candidate.
That hasn't stopped them from laying the groundwork for 2016, however; American Crossroads has already begun producing attack ads in an effort to weaken former Secretary of State Hillary Clinton's hypothetical presidential campaign.
Ironically, in order to receive tax-exempt status from the IRS, Crossroads GPS had promised to spend "limited" money on elections.
Photo: National Constitution Center via Flickr