Report: Russia Can Exploit 'Gaping Loophole' To Influence 2020 Election
@alexvhenderson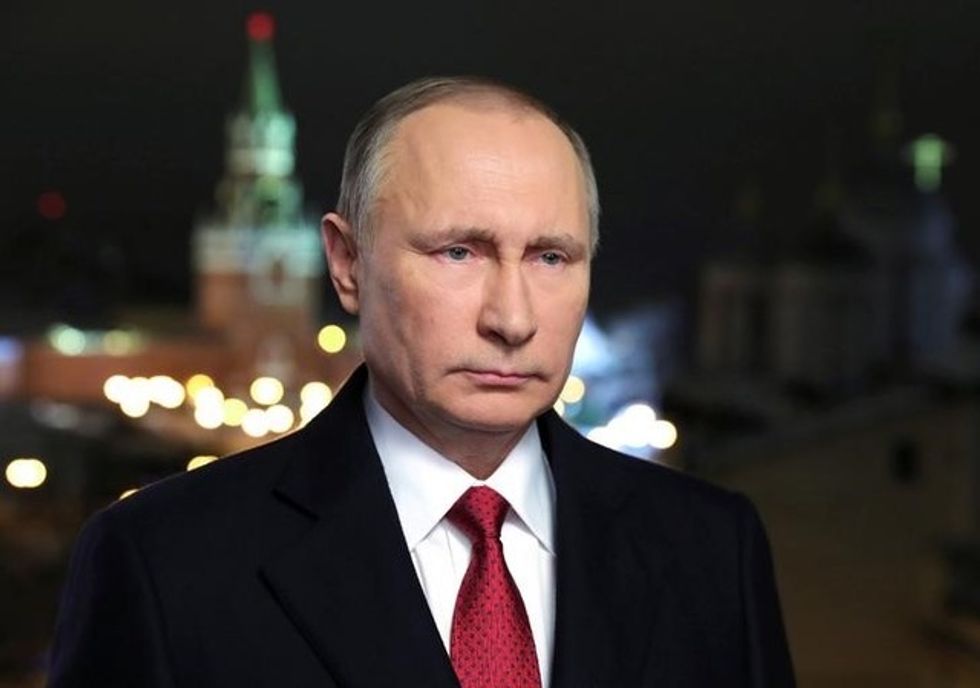 Reprinted with permission from Alternet.
Earlier this year, former special counsel Robert Mueller completed an in-depth investigation of Russian interference in the 2016 presidential election — and Mueller's report made it clear that the Russian government could easily try to do the same thing again in 2020. Federal law technically forbids foreign entities from spending money to influence U.S. elections. But in a report for Mother Jones, journalist Pema Levy describes the ways in which they can get around U.S. federal law.
A "gaping loophole" in federal law, Levy explains, could "allow substantial foreign spending on the 2020 presidential election, fully within the boundaries of the law." Levy cited Zekelman Industries, a Canadian company, as an example of a foreign entity that was allowed to legally influence the campaigns of Republican candidates in 2018.
"While a foreign corporation or person is prohibited from spending money to influence an election," Levy notes, "a foreign-owned company that is incorporated in the United States can make such a donation" — and Zekelman donations to candidates were technically legal last year because "the money came from Wheatland Tube, a Chicago company wholly owned by Zekelman Industries. As long as the foreign owners are not involved in the decision to donate, the political spending is legal."
Levy goes on to report that another way to "legally flood elections with foreign money" is through political advertising online. The Mother Jones journalist reports, "Foreigners can legally place political ads that attack or promote candidates on Facebook, Google or YouTube without any need to funnel funds through a U.S. entity. In 2016, Russia paid for Facebook ads in rubles, prompting criticism of Facebook for not catching the Kremlin."
Levy warns that Russian interference in the 2020 election is a very real possibility — and it could be done "through media outlets masquerading as news and promoting fake, misleading or divisive articles through social media."
Michael Carpenter, a former foreign policy adviser for Vice President Joe Biden, told Mother Jones, "We're very vulnerable because our campaign finance system is so opaque, and because there's all these loopholes and back doors. Any creative, resourceful foreign power could easily set up all kinds of shells and fronts to channel money into, at a minimum, super-PACs — if not into campaigns themselves."
IMAGE: Russia's President Vladimir Putin makes his annual New Year address to the nation in Moscow, Russia, December 31, 2016. Sputnik/Mikhail Klimentyev/Kremlin via REUTERS