Report: State Department Underestimated Effects Of Keystone XL Pipeline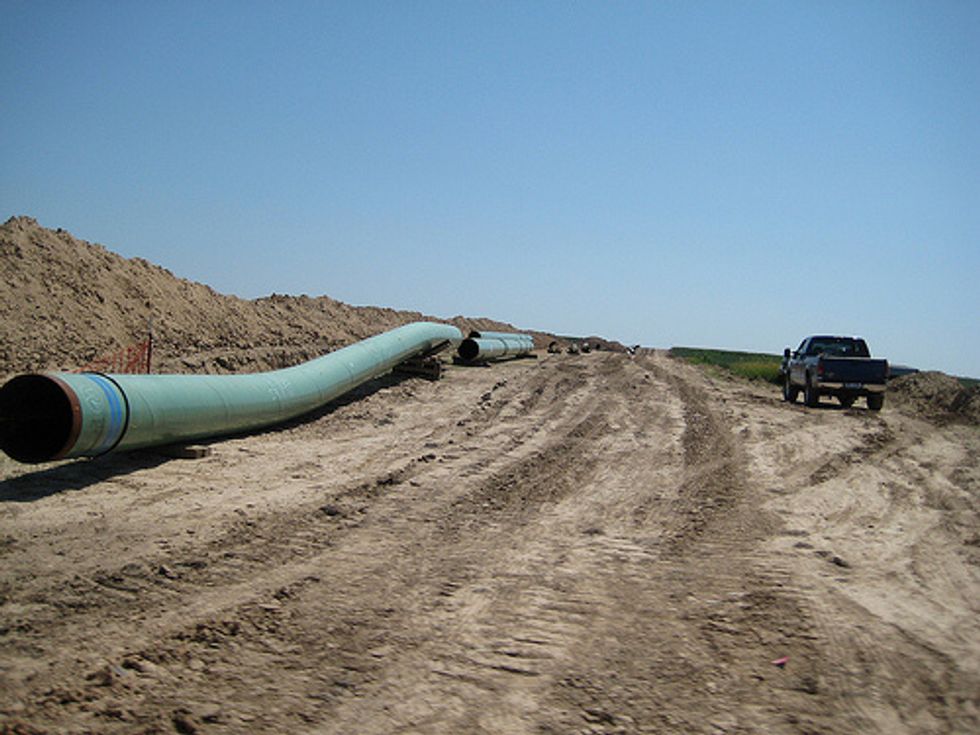 The State Department's analysis of the Keystone XL Pipeline greatly underestimates its potential environmental harm, according to a report by Carbon Tracking Initiative.
In January, the State Department released its final environmental impact statement on the controversial pipeline. Notably, the statement insisted that construction of the pipeline "remains unlikely to significantly impact the rate of extraction in the oil sands, or the continued demand for heavy crude oil at refineries in the United States."
The Carbon Tracking Initiative report, however, directly refutes this claim.
According to the study, the State Department did not clearly show how the pipeline will provide a pathway for development of the Canadian tar sands. For Carbon Tracking, this amounts to a "significance trap."
"In my view, 'significance' is in the eye of the beholder," Mark Fulton, co-author of the report, told the Huffington Post. In Fulton's eye, the pipeline is very significant because it would allow a "significant amount of production" in the Canadian tar sands.
What the combination of the XL Pipeline and development of the tar sands will beget, according to Carbon Tracking, is oil companies with the ability to produce 525,000 more barrels of oil per day. The pipeline provides a pathway for increased oil production because it would cut transportation costs to and from the oil sands. Without the pipeline, oil companies would have to transport oil from the sands via rail. The oil companies, in turn, would have to price the oil at a rate that makes rail transportation effective.
The XL Pipeline negates all of this.
Because the pipeline would lower transportation costs, Carbon Tracking estimates companies could produce 525,000 more barrels of oil per day.
The fate of the XL Pipeline lies with President Obama, who has to make a decision about its construction before his second term ends. Referring to the goal of keeping the world temperature rise under 2 degrees, Carbon Tracking notes: "The U.S. president has to decide if just one single pipeline that could use up 0.5 percent of the total remaining 2°C global carbon budget is indeed significant."
Photo: shannonpatrick17 via Flickr