Report: Trump Dreads Upcoming Visits To England
@KailiJoy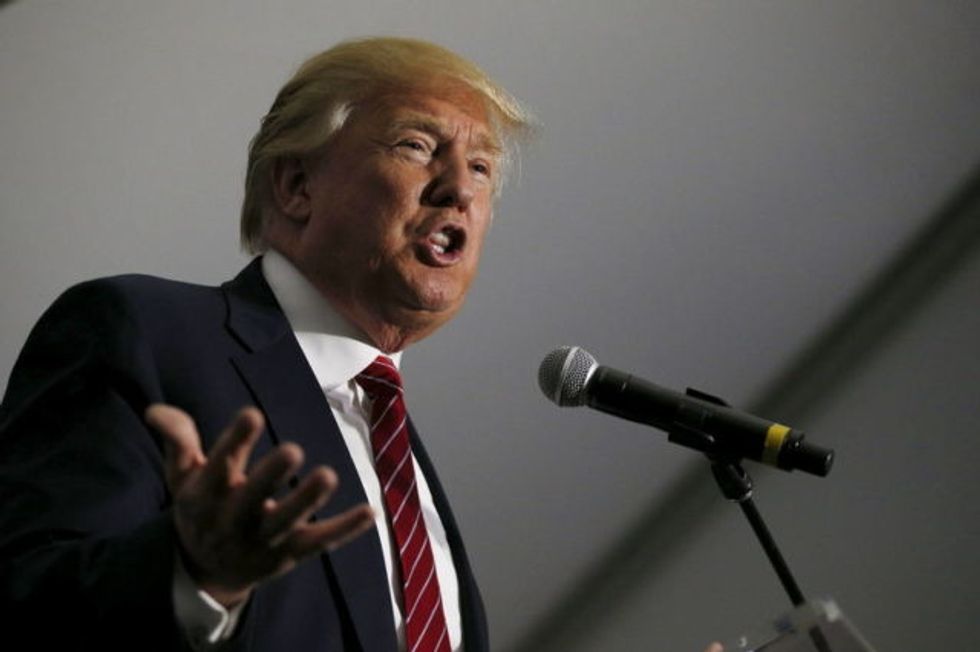 Reprinted with permission from Shareblue.
Trump can't wait to see his good pal Vladimir Putin again when they meet in Finland next week, but he seems less enthusiastic about his stop in London on the way.
In fact, the Guardian reports that he's planning to skip the city "almost entirely" during his four-day visit to the UK. He'll be spending just one night there, when he first arrives, before getting out of dodge — and dodging the protesters.
One group is raising money to float a giant "Trump Baby" balloon overhead when Trump arrives, and the group has now received the blessing of London Mayor Sadiq Khan.
"Donald Trump is a big, angry baby with a fragile ego and tiny hands," the group said on its crowdfunding website. "We want to make sure [Trump] knows that all of Britain is looking down on him and laughing at him."
No wonder he doesn't want to be there.
In fact, the coward in chief has delayed his first official trip to the U.K. for more than a year. He had originally hoped to ride around in a gold-plated carriage and play golf with the queen. But that's not happening.
In February 2017, members of Parliament sent a petition, which garnered more than 1.8 million signatures, asking that Trump's big fancy visit be canceled or downgraded, claiming that such a visit "would cause embarrassment to Her Majesty the Queen."
Trump hasn't exactly spent the past year easing any such concerns.
Meanwhile, Prime Minister Theresa May's spokesperson offered an extremely brief "yes" when asked whether the prime minister was looking forward to hosting Trump. But May hasn't expressed much fondness for Trump either. She has repeatedly criticized his racist rhetoric and horrific policies, including taking children from their parents at the border and putting them in cages.
"On what we have seen in the United States, pictures of children being held in what appear to be cages are deeply disturbing," she said last month. "This is not something that we agree with, this is not the United Kingdom's approach."
Trump wasn't shy about letting the world know how much he didn't want to meet with America's top allies, including May, at the G-7 summit in Canada. He whined about Russia not being included before he even got there, left early, and then continued to trash allies on his way out.
Trump might not enjoy himself during his trip to a country that has routinely criticized him and whose citizens don't want him there. But maybe his visit with Putin — whom he continued to defend during a rally in Montana Thursday night — will cheer him right back up.
Published with permission of The American Independent.