Report: Trump Fears Stone Will Flip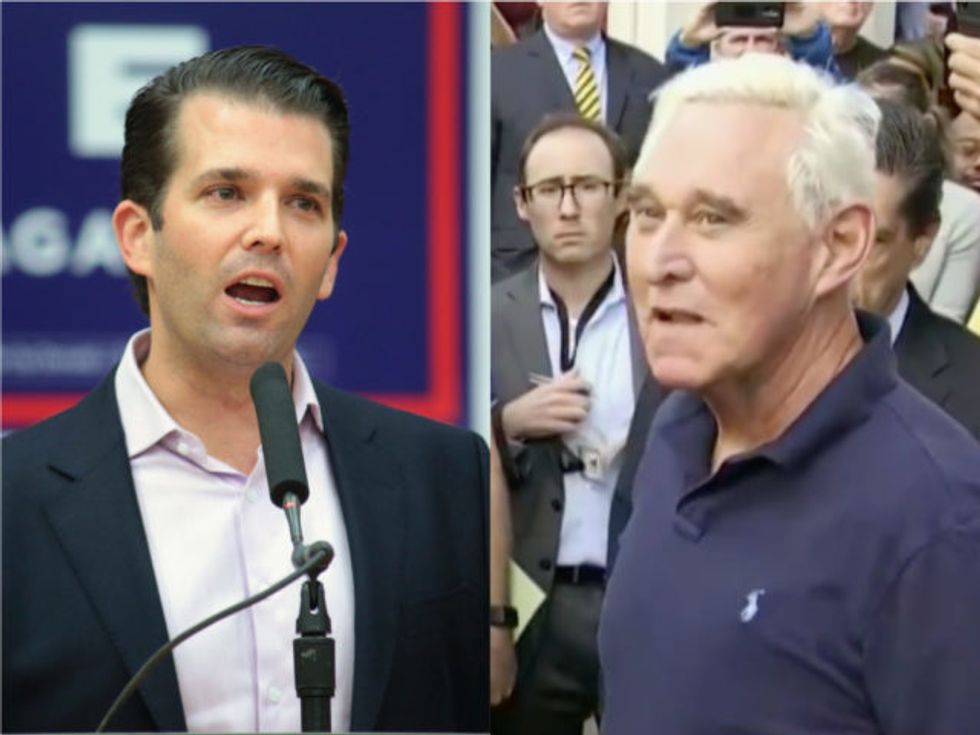 Reprinted with permission from AlterNet.
President Donald Trump is "very worried" that his longtime ally Roger Stone will turn on him after Special Counsel Robert Mueller indicted him on seven counts in the Russia investigation on Friday, according to Vanity Fair reporter Gabriel Sherman.
Sherman cited several anonymous sources within Trump's orbit, as well as Michael Caputo and Sam Nunberg, who are friends with Stone. They said that Stone has been expecting to get indicted for months now — something Stone has said publicly.
However, he did not rule out ever working with prosecutors — nor potentially telling them the truth about Trump, whatever that may be.
Sherman reports that, despite Stone's implications to the contrary, there's good reason to believe he may flip on Trump. One Republican close to Trump told Sherman that, "Stone knows Donald isn't loyal. He calls him 'Mr. Ingratitude.'"
There's been much speculation that Trump may be dangling pardons for his allies caught in Mueller's investigation or that those allies might be holding out hope for a pardon and refusing to cooperate on this basis. There are severe political risks, though, to the strategy for the president, lowering the likelihood that Trump will ever take this route. And given that Stone has seen that none of the other people indicted by Mueller have yet been pardoned by Trump, he may realize this as an increasingly unlikely bet.
Sherman also reports that Donald Trump Jr., the president's eldest son, fears that he may too be indicted soon. Such reports have floated around for months without any payoff — but so too has speculation about Stone's coming indictment, reports that were finally vindicated Friday.