Will Blake Masters Risk 'Cage Match' Senate Primary Against Kari Lake?
@CynicalBrandon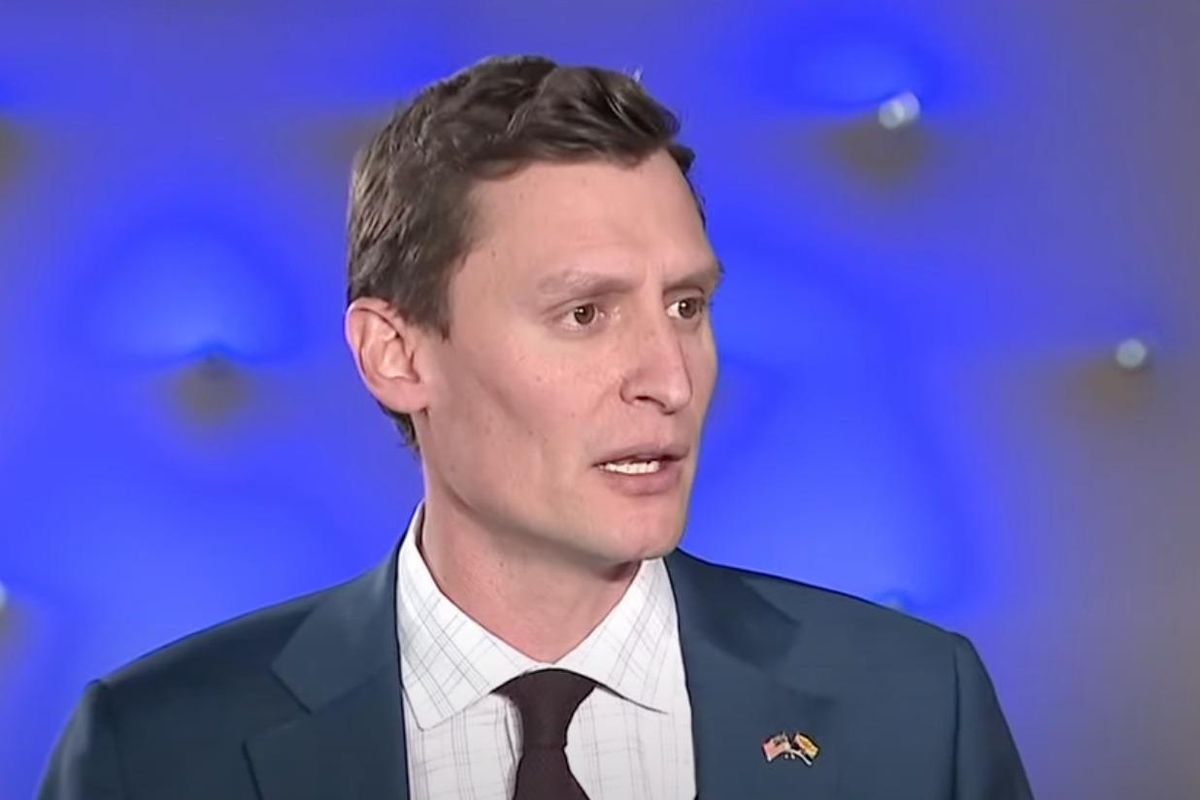 Two failed Republican candidates in Arizona whose campaigns were buttressed by former President Donald Trump may not be heading for the "cage fight" that observers expected in next year's United States Senate contest, The Daily Beast's Zachary Petrizzo and Sam Brodey report.
Kari Lake and Blake Masters were thought to be "squaring off against each other" to challenge Arizona's incumbent Independent Senator Kyrsten Sinema, according to the Beast. But now, experts have their doubts.
"Lake, the Trump-obsessed failed gubernatorial candidate who continues to deny the 2020 election and her own 2022 defeat, is all but certain to launch a Senate campaign this fall," Petrizzo and Brodey write. "Masters, a hard-right Peter Thiel acolyte who lost his 2022 Senate bid after running a dark and dystopian campaign, is gearing up to launch his bid for the GOP nomination, according to a Wall Street Journal story last week. But the 37-year-old Masters was known to be itching for another shot at the Senate, and the Journal's report—which included the detail he had already taped his campaign video—suggested he'd be willing to take on his old friend in order to get there. Suddenly, however, sources close to Masters are doubting whether he will go through with a campaign that would entail a brutal cage fight of a primary match against his former ally."
One Republican insider told the Beast, "Look, I don't think he's running. I always thought this was a trial balloon. Quite frankly, he's never publicly acknowledged that he wants to get into the race. There is not one comment."Other "operatives" shared similar sentiments, the Beast notes.
Petrizzo and Brodey continue, "On Saturday, The New York Times reported that Masters and Trump had a 'blunt' phone call last Sunday when the former president laced into Masters for not promoting claims of election fraud. 'Look at Kari—Kari's winning with very little money,' Trump said to Masters, according to The Times. 'And if they say, 'How is your family?' She says, 'The election was rigged and stolen.' You'll lose if you go soft. You're going to lose that base.'"
Masters' people have also been "questioning behind the scenes whether or not Lake will actually run," the Beast adds, which prompted a stinging rebuke from Team Lake.
"Blake Masters was outspent by $70 million dollars and completely reliant on a single Big Tech benefactor," Lake adviser Caroline Wren told the Beast. "If he believes that the party needs someone with a proven ability to fund-raise, then he's not the guy."
Nonetheless, the Beast explains, "Why exactly Masters might reconsider a run is unclear. Within Trump's orbit, there is a sense that it would be highly difficult for him to defeat Lake in a primary—and that it would be difficult for him to win the former president's endorsement over her. Notably, Trump endorsed both Lake and Masters in their respective primaries last year, adding complexity to the dynamics if they were to both enter the race."
The Beast further points out, "Beyond that, it's not inevitable that Masters' biggest benefactor, Thiel, would help him in 2024 as much as he did in 2022, when he spent $17 million to support his campaign. His five-point defeat to Sen. Mark Kelly (D) was one of the GOP's biggest disappointments of last year's midterm election, and his campaign attracted national attention for its gloomy tone and the candidate's own far-right beliefs."
Reprinted with permission from Alternet