Republican Governors Kasich, Hogan Say They Will Not Vote For Trump: 'I Just Can't Do It'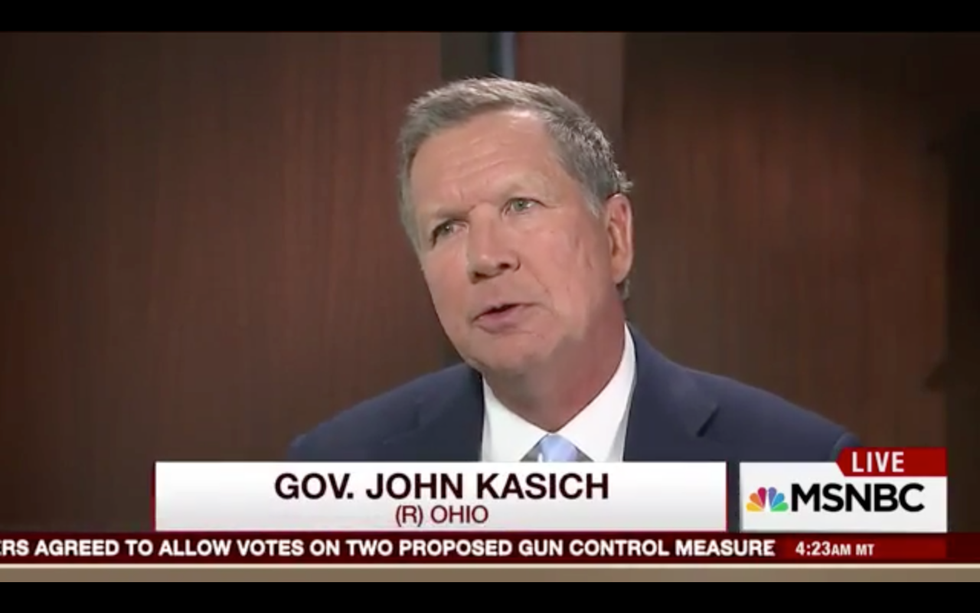 Two more names join the list of prominent Republican governors who are not supporting their presumptive nominee, Donald Trump. Maryland Gov. Larry Hogan and Ohio Gov. John Kasich announced on Tuesday and Wednesday, respectively, that they've hopped on the #NeverTrump train.
When asked by reporters if he would be voting for Trump, Hogan replied "No, I don't plan to."
Kasich, who made a pledge to support the 2016 Republican candidate, said his decision to violate the pledge was "painful."
"I'm sorry this has happened. We'll see where it ends up. I'm not making a final decision yet but at this point I just can't do it," the Ohio governor said, before adding that he was open to change his decision if Trump toned down his anti-minority attacks.
Hogan and Kasich join Massachusetts Gov. Charlie Baker and Michigan Gov. Rick Snyder, who have also stated they will not be supporting the presumptive Republican nominee.
Video: WJZ-13 Baltimore, MSNBC