Republican Govs Create Fake News Site Disguised As Legitimate Outlet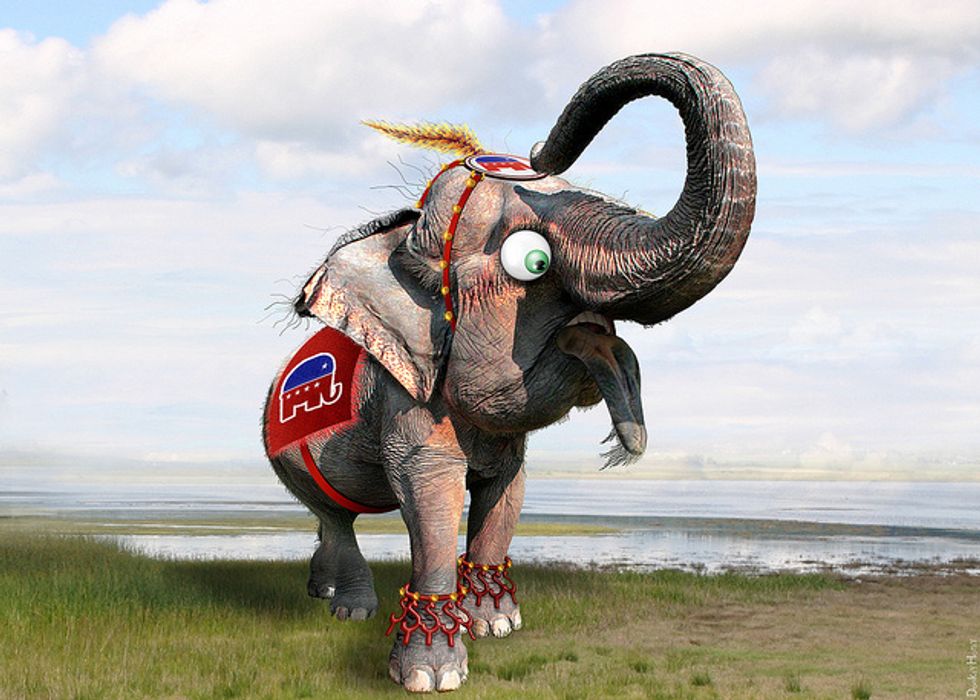 Reprinted with permission from AlterNet.
Never underestimate Republicans' willingness to pull out a shovel when it seems they've hit rock bottom. For proof one need look no further than the Free Telegraph, a website purposely constructed to look like a news publication that's actually a hyperpartisan bit of propaganda launched by the Republican Governors Association.
The Associated Press reports the website "blares headlines about the virtues of GOP governors, while framing Democrats negatively," and instructs readers on how to receive "breaking news alerts." The apparent motive is to fool voters into thinking they are reading a bonafide news outlet, and the site includes "no acknowledgement that it was a product of an official party committee whose sole purpose is to get more Republicans elected."
Since the AP outed the site as partisan propaganda, MSNBC reports that a note in tiny, hard-to-read type has been added at the very bottom of the page, indicating that the publication is "Paid for by Republican Governors Association." The fake news site—to borrow a description Republicans use for authentic news organizations reporting actual truth—is still online. Phony articles include hit pieces on Democratic gubernatorial candidates in Maryland and Virginia, a glowing tribute to Texas GOP governor Greg Abbott, and even a satirical "quiz" targeting New Jersey Democratic politician Phil Murphy. One piece even takes a shot at liberal filmmaker Michael Moore.
The subterfuge doesn't end there. There's also a Facebook page and Twitter account, both of which claim to bring subscribers "all the political news that matters outside of Washington." Neither admits its connection to the Republican Governors Association. Again, the motive is obviously to boost Republican candidates and causes under the guise of being a nonpartisan news entity.
The AP points out that "the website was registered July 7 through Domains by Proxy, a company that allows the originators of a website to shield their identities."
Even some Republicans admit this latest dirty trick goes beyond merely pushing the envelope on decency.
"It's propaganda for sure," GOP communications strategist Rick Tyler, who worked on Ted Cruz's presidential campaign, told the AP, "even if they have objective standards and all the reporting is 100 percent accurate."
The AP reports that Wisconsin governor Scott Walker, chairman of the Republican Governors Association, apparently "deferred questions through a spokesman to the group's national staff."
Jon Thompson, a spokesperson for the group, dismissed the AP's questions about the integrity of the site, saying it's "just another outlet to share those positive results" being produced by GOP governors.
Kali Holloway is a senior writer and the associate editor of media and culture at AlterNet.