Republican 'Hawks' Cited By Rand Paul For Rise Of Islamic State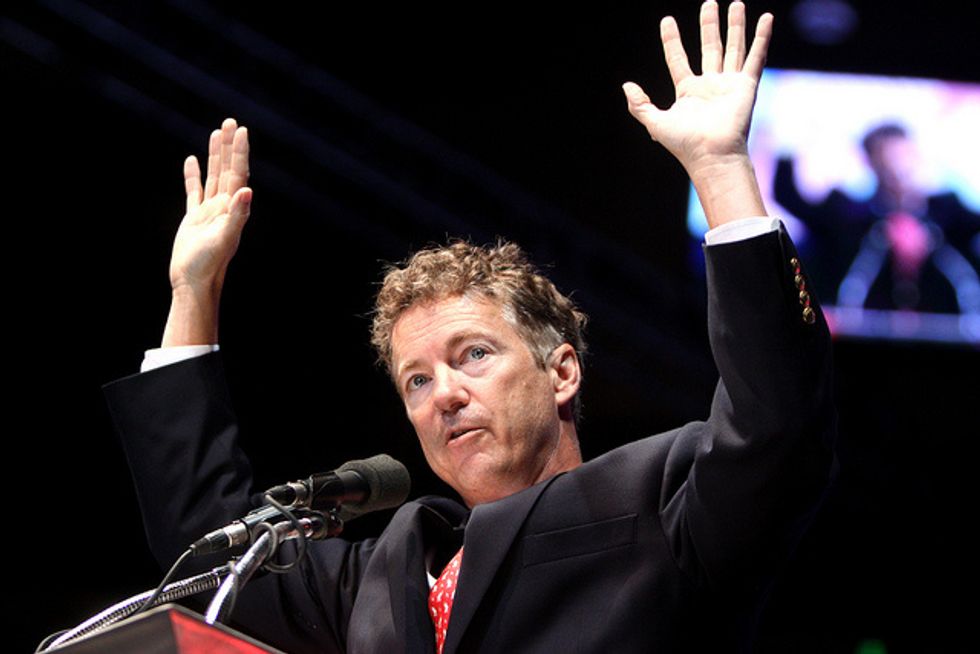 By Justin Sink, Bloomberg News (TNS)
WASHINGTON — The rise of Islamic State extremists in the Middle East can be traced to Republicans who backed arming fighters in the region, presidential candidate Rand Paul said in an interview broadcast Wednesday.
"ISIS exists and grew stronger because of the hawks in our party who gave arms indiscriminately, and most of those arms were snatched up by ISIS," said Paul, a Kentucky Republican, using an alternative abbreviation for the terror network on MSNBC.
"Everything they have talked about in foreign policy they have been wrong about for 20 years," he said.
Paul, who polls show in the middle of a crowded 2016 Republican presidential field, said members of his party "trapped inside the Beltway" may paint him as outside the mainstream on issues like foreign policy, but his message had resonated with many Republican voters. The senator said the party also needed to be more diverse by appealing to black, Hispanic, and young voters.
"I'm the only one out there saying the Patriot Act went too far," Paul said, noting that a majority of young voters oppose the government's surveillance programs. Paul earlier this month blocked a Senate measure that would have reauthorized expiring provisions of the USA Patriot Act, and this week said he will press for a vote on ending bulk records collection by the National Security Agency.
If elected, Paul said he would raise the age of eligibility for Social Security benefits and eliminate the U.S. Department of Education.
Paul argued his willingness to engage on such issues made him the most viable challenger to former Secretary of State Hillary Clinton, who is favored to win the Democratic presidential nomination.
"If you look at me in the purple states, I'm the only one who beats Hillary Clinton," he said.
(c)2015 Bloomberg News. Distributed by Tribune Content Agency, LLC.
Photo: Gage Skidmore via Flickr