Republican Recall Efforts Fail In Colorado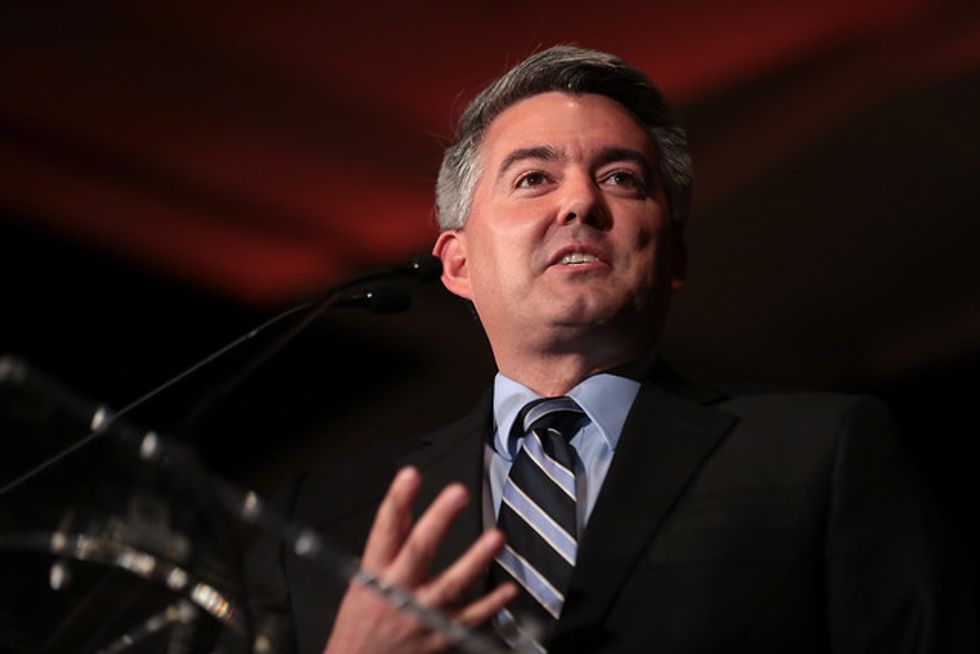 After losing races across Colorado in the 2018 midterm election, Republicans schemed to bypass the will of the voters and recall a number of Democratic lawmakers. On Tuesday, Republican operatives admitted defeat in two of those efforts, according to KRDO.
The group leading the recall effort against state Sens. Pete Lee and Brittany Pettersen told the Colorado secretary of state's office that they would not be turning in the required signatures by this week's deadline.
The news comes after Republicans failed to recall both Gov. Jared Polis and state Rep. Thomas Sullivan, a father who lost his son in 2012's mass shooting at a movie theater in Aurora.
"If Colorado Republicans want to keep wasting their time on these Sisyphean recall attempts, we'll gladly keep batting them down," Matt Harringer, press secretary for the DLCC, said in a statement. "These radical Republicans can't win at the ballot box, so they're playing political games," he added.
In 2018, Democrats won every statewide election in Colorado, including the governor, attorney general, state treasurer, and secretary of state. Further, the party flipped control of the state Senate and maintained control of the state House, giving the party unified control of both the legislative and executive branches of government.
The depth and breadth of the Democratic victories made the recall efforts all the more ludicrous, according to the Colorado Democratic Party.
"Considering that both Senators Lee and Pettersen won their 2018 elections overwhelmingly by double digits, it is hardly surprising the sore losers running these sham recalls are throwing in the towel," Morgan Carroll, chair of the Colorado Dems, said in a statement. "As has been the case with the previous failed recalls, this was never about their votes. These were far-right activists who are upset they lost so badly in 2018 and were desperate for a redo through these ridiculous recalls," she added.
In July, the Denver Post slammed efforts by Republicans to use recall petitions as a way to circumvent the will of voters.
"Voters knew when they cast ballots for Polis, Pettersen and Lee that they were progressive Democrats. These three individuals won while being honest with their constituents about the positions they held," the editorial board said.
The failed recall effort "only serves to tarnish [Republicans'] already suffering reputation in Colorado and will hurt GOP candidates at every level of the ballot next November," Harringer said.
In 2020, not only will Trump be on the ballot in Colorado, once a swing state, but so will the state's vulnerable Republican senator, Cory Gardner. Gardner has faced massive backlash after voting to allow Trump to steal $8 million from one of the state's military bases and use the money to build a wall along the U.S.-Mexico border.
If Harringer is correct, the failure of state-level Republicans could have national implications.
Published with permission of The American Independent.