Republican Senators Grow Restless In McConnell's Legislative 'Graveyard'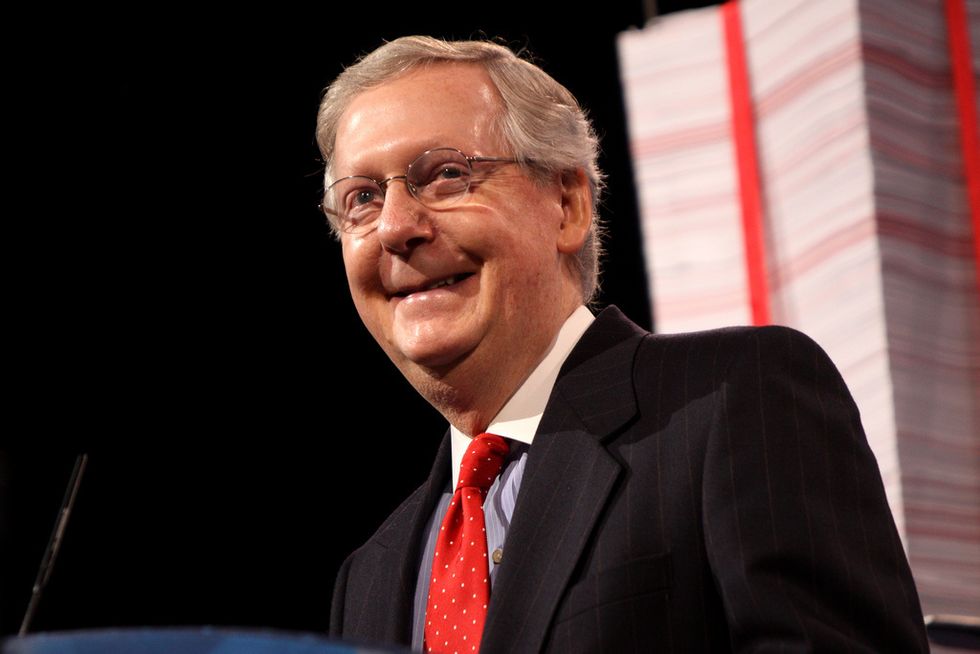 Senate Majority Leader Mitch McConnell proudly refuses to even attempt to pass meaningful legislation. He calls himself the "Grim Reaper," brags about turning the Senate into a "graveyard" for bills passed by the House, and is content to have the Senate do nothing except confirm Trump's extremist judges and administration appointees.
But McConnell's obstructionism is starting to wear thin even for some of his far-right Republican colleagues in the Senate, reported the New York Times.
Sen. John Kennedy (R-LA) told the Times he wants his Senate colleagues to get off their "ice-cold lazy butts" and do something. And when asked about the Senate's legislative accomplishments last month, Sen. Ron Johnson (R-WI) scoffed to the Times, "What legislation?"
The House has passed a number of pieces of high-profile legislation on issues such as gun safety, immigration, LGBTQ equality, health care, and violence against women.
All of these bills are languishing because the Senate will not hold a vote on them — and that's all because of one man.
It is McConnell, the Republican from Kentucky who is up for reelection in 2020, who controls what, if any, legislation comes to the Senate floor. And so far, McConnell is wielding his power to prevent more than 100 pieces of House-passed legislation to even come up for a vote.
The Times notes that while Senate Republicans might not support the bills coming out of the Democratic-led House, many are still frustrated that they have no chance to hammer out compromise legislation, or to take action on issues like election security that should be bipartisan priorities.
Sen. James Lankford (R-OK) agreed in an interview with the Times that it's harder these days to even "get common agreement on simple things."
Complaints about McConnell's obstructionist tactics come from both sides of the aisle.
"I want the opportunity to vote on legislation, especially good bipartisan legislation," Sen. Tammy Duckworth (D-IL) said to the Times. "And I'm not being given the opportunity to do that by the leader."
McConnell has "effectively turned the United States Senate into a very expensive lunch club," quipped Sen. Chris Murphy (D-CT).
But despite heavy criticism, McConnell is still boasting about being the "Grim Reaper." In response to the Times article, McConnell's campaign tweeted, "I'm Mitch McConnell and I approve this message."
While McConnell may be happy to obstruct any progress whatsoever, vulnerable Republicans who are facing tough reelection races in 2020 may be less happy.
"I don't think their members who go home to campaign want to campaign on the Senate being a legislative graveyard," Senate Minority Leader Chuck Schumer told the Times.
Since being sworn in at the beginning of January, the Democratic-led House of Representatives has helped end the Trump shutdown, racked up a slew of legislative victories, and started real investigations into the massive corruption of Trump and his administration.
Meanwhile, McConnell admits he is content to sit around, collect his paycheck, and get nothing done.
Published with permission of The American Independent.