Republicans Abruptly Kill Bill To Name U.S. Courthouse After Famed Black Judge
@LauraClawson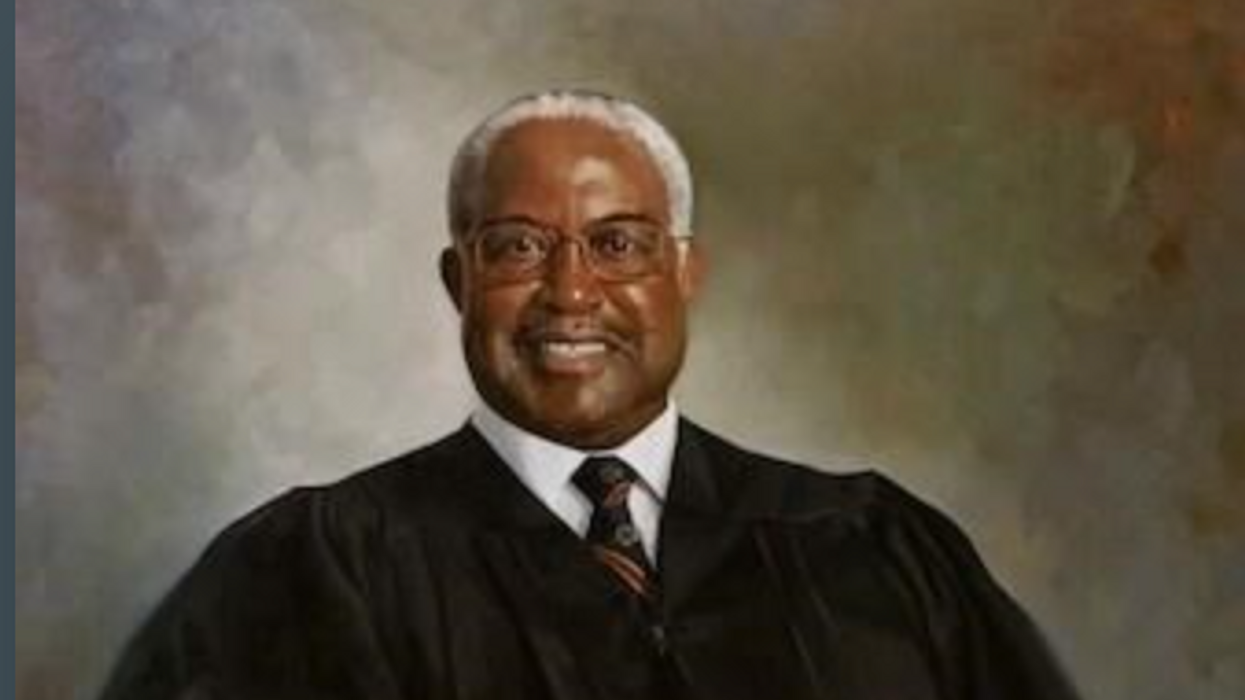 Even in the worst of times, Congress can usually get its act together to name federal buildings. It's kind of a joke about Congress, actually. But House Republicans just got to the point of divisive extremism where they won't even reliably do that.
Every member of Florida's congressional delegation had co-sponsored a bill to name a federal courthouse after Justice Joseph W. Hatchett, the first Black man to serve on the Florida Supreme Court and the first Black judge on a federal appeals court in the Deep South. That means Republican Sens. Rick Scott and Marco Rubio and 16 House Republicans, along with 11 House Democrats. The bill had passed the Senate.
But then, at the last minute, a majority of Republicans in the House, including co-sponsors, turned against the bill in a moment that resonated with the racist attacks some Senate Republicans leveled at Justice-designate Ketanji Brown Jackson in her Supreme Court confirmation hearings.
Rep. Andrew Clyde of Georgia appears to have singlehandedly turned the vote from a routine vote to name a federal building after a trailblazing judge into a Republican purity test. Republican Clyde circulated a 1999 Associated Press article about one of Hatchett's decisions relating to prayer in schools.
Never mind that Hatchett was following Supreme Court precedent when he ruled against student-approved prayers at graduation ceremonies. This single decision made him toxic among House Republicans, with 89 percent voting against naming the courthouse after him. Since the bill's passage was seen as certain, it had come for a vote under a fast-tracked process that required a two-thirds majority, which meant that with Republicans suddenly opposed, it failed.
All this at the behest of Clyde, a lawmaker most famous for his insistence that the January 6 attack on the U.S. Capitol was a "normal tourist visit." Clyde also voted against the Emmett Till Anti-Lynching Act and against making Juneteenth a federal holiday, which, combined with his active organizing against naming a federal courthouse after a Black judge, kind of starts looking like a pattern.
Clyde did not bring years of credibility within the House to his objection. He's a first-term representative. Republicans are now so beholden to extremism, so ready to jump at the first hint they might not be pure enough, that a first-termer who should be seen as an embarrassment is able to wield the power to shift a majority of Republican votes. Multiple representatives who had sponsored the bill voted no at the last minute, with one, Rep. Vern Buchanan, saying "I don't know" why he had changed his mind.
The last-minute shift shows how undisciplined House Republicans now are by anything except the race to the right. But its echoes of Jackson's confirmation hearing—in which senators like Josh Hawley and Tom Cotton used routine decisions of the sort made by judges all the time to paint her as a supporter of pedophiles and drug dealers—highlight how willing Republicans are to trash any Black person who is a candidate for an honor. Years of judicial decisions can always be cherrypicked to find something that sounds objectionable to someone, somewhere, but whose decisions are cherrypicked and to what end matters.
So Republicans tried to turn Jackson into a pedophile-supporter using a sentencing record that was in line with the averages and in fact similar to that of other judges for whom those same Republicans had voted. And they voted against honoring Hatchett with a courthouse name over a single decision that followed Supreme Court precedent.
As Rep. Debbie Wasserman Schultz said after the vote, "If the standard that we use is one ruling out of thousands, then what else could we conclude but that they are not willing to name a courthouse after a Black person."
Reprinted with permission from Daily Kos