Republicans Airbrush Trump Smears Of Christine Ford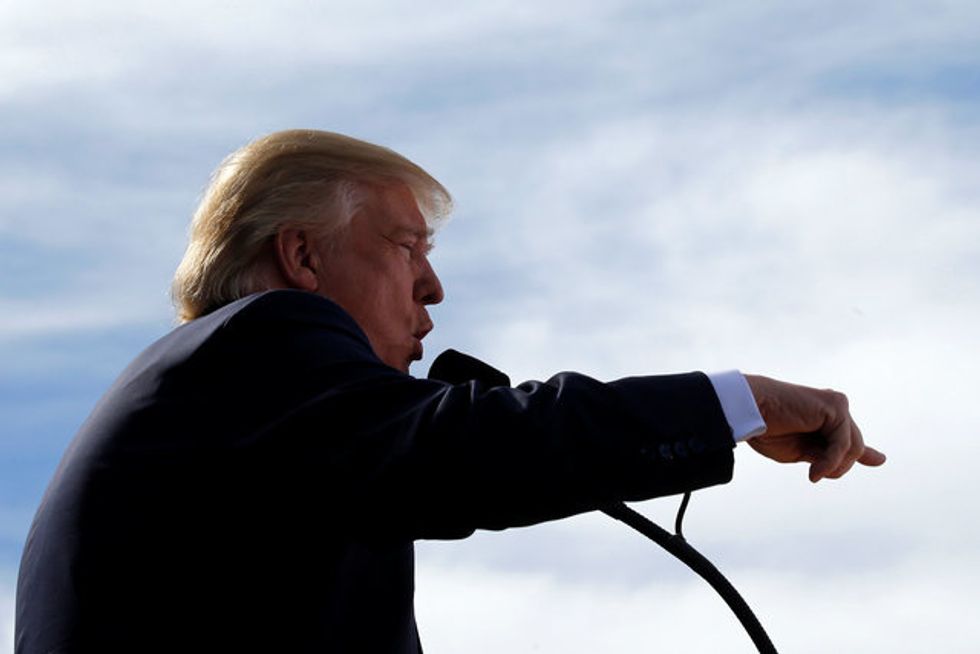 Reprinted with permission from Shareblue.
Trump's most recent attack on Dr. Christine Blasey Ford has Republicans trying hard not to let Trump make them look bad — even as they plot to ram Brett Kavanaugh's nomination through after a sham hearing.
Trump attacked Ford on Friday, suggesting she is lying about being sexually assaulted by Kavanaugh because she did not report it at the time.
Almost immediately, Sen. Susan Collins (R-ME) claimed to be "appalled" by Trump's smear. But in the same breath, Collins said she was "not sure" of Ford's allegation against Kavanaugh.
Several other Republicans made a similar feint on Sunday morning — mildly disagreeing with Trump's attack, but still casting doubt on Ford's credibility.
On this week's edition of "Fox News Sunday," Sen. Lindsey Graham (R-SC) responded to Trump's attack by saying, "For every woman that comes forward regarding the allegation like this, God only knows how many never come forward."
But in the next breath, Graham cast doubt on Ford by saying that "every now and then, you have a situation where people provide inaccurate information."
On CNN's "State of the Union," Trump Ambassador to the United Nations Nikki Haley refused to denounce Trump's attack directly.
When host Jake Tapper pressed Haley on the "general principle" of doubting a victim just because she didn't come forward at the time, Haley replied, "It's not something that we want to do, to blame the accuser or to try and second-guess the accuser."
But, she added, "Kavanaugh, who's been accused, deserves to be heard."
The Washington Post also reports that after Trump's Friday Twitter attack on Ford, Senate Republican Leader Mitch McConnell (R-KY) called Trump to tell him his tweets "were not helpful" and "could cause new problems."
But McConnell wasn't saying that Trump's attack would make it harder to learn the truth, since McConnell's mind is already made up.
"In the very near future, Judge Kavanaugh will be on the United States Supreme Court," McConnell told the crowd at the right-wing Values Voters Summit on Friday. "So my friends, keep the faith, don't get rattled by all of this. We're going to plow right through it and do our job."
Clearly, these Republicans are worried that Trump is being much too loud and obvious about calling Christine Blasey Ford a liar.
But they don't seem genuinely concerned about Ford's well-being. All they care about is that Trump's boorishness makes it harder for Republicans to "plow right through" Ford's allegations and put Kavanaugh on the court.
Ford has agreed to testify before the Senate Judiciary Committee on Thursday — despite Republicans' refusal to conduct an FBI investigation, or even to call any other witnesses besides Ford and Kavanaugh.
Even before Trump's attack and the Republicans' desperate clean-up attempts, however, more Americans believed Ford than Kavanaugh.
If Republicans think they look bad now, wait until the American people see them try to rubber-stamp Kavanaugh after Ford tells her story this week.
Published with permission of The American Independent.