Republicans Are Coming For Your Porn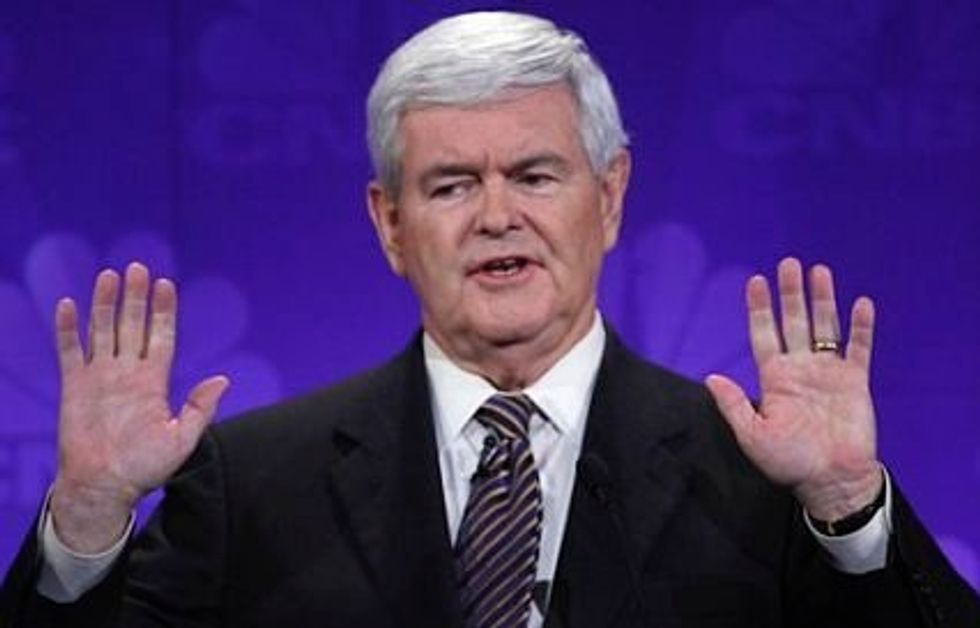 You heard that right. The Republican Party's platform committee published a draft of the party's priorities on Monday that contained a bit of a surprise, given the candidate that party is about to nominate for president.
"We know how big of a problem it is. It is an insidious epidemic, and everyone knows that and that is not a controversy," Mary Frances Forrester, who introduced the amendment to call porn a "public health crisis" and "public menace," told the Guardian.
The amendment, which expanded on the GOP's 2012 platform language that encouraged the "energetic prosecution of child pornography," was part of a much larger push to the right on social issues: The 2016 GOP platform supports barring women from combat roles in the military, teaching the Bible in public schools, and securing parents' rights to take their kids to gay conversion therapists.
Trump, of course, has appeared on the cover of Playboy and even managed to get a picture in front of that cover with evangelical Christian leaders Jerry Jr. and Becky Falwell.
The moral and legal status of pornography, especially internet porn, has been in question in recent years.
The state of Utah recently officially called pornography a "public health crisis," the result of a bill passed unanimously by the state legislature and quickly signed by Gov. Gary Herbert. The resolution blamed porn for "emotional and medical illnesses" and "deviant sexual arousal."
In 2014, across the pond, an amendment to the UK's 2003 Communications Act included a long list of now-banned performative sex acts, including "aggressive whipping" and "humiliation."
Perhaps most notably, the Protecting Children from Internet Pornographers Act of 2011 would have required internet providers to hold onto identifying information about their customers, to assist investigators in case any of those customers visited child pornography websites.
However, Congresswoman Debbie Wasserman Schultz, one of the bill's co-sponsors, refused to consider prohibiting the use of internet user data for anything other than child pornography investigations — opening the door for that data to be preserved and used in cases as varied as financial crime and gang activity. After intense opposition from the ACLU and other groups, the bill stalled in the House.
Still not considered a "public health crisis" by Republicans: Guns.
Photo: FILE – In this Nov. 9, 2011, file photo, Republican presidential candidate former House Speaker Newt Gingrich speaks during a Republican Presidential Debate at Oakland University in Auburn Hills, Mich. AP Photo/Paul Sancya, File