Republicans Skeptical Of Obama Border Request
@AFP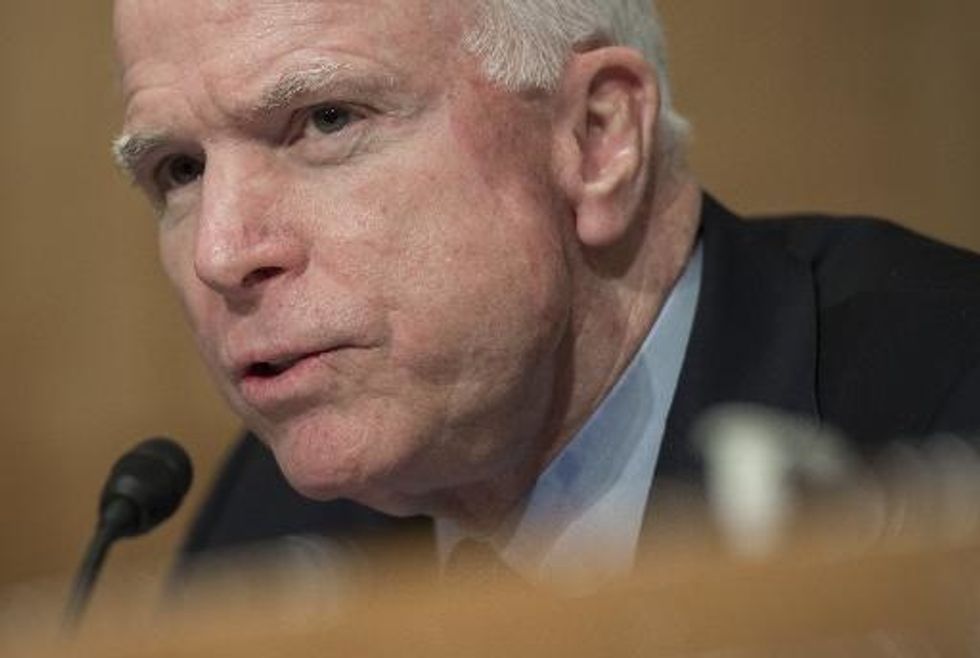 Washington (AFP) – Senior U.S. Republicans expressed skepticism Sunday about President Barack Obama's emergency funding request to stem the surge of children from Central America, saying it doesn't focus enough on border security.
U.S. authorities have detained some 57,000 unaccompanied minors since October, twice the number from the same period a year ago, sparking a political firestorm about how best to deal with the influx.
Obama has requested $3.7 billion to help ease an "urgent humanitarian situation" largely affecting youths from El Salvador, Guatemala and Honduras fleeing poverty and crime back home.
But Republicans, led by Texas Governor Rick Perry whose state borders Mexico and has felt the impact of the crisis firsthand, said Sunday the proposal doesn't go far enough and that he would not be encouraging his congressional delegation to pass the legislation.
"As I look at that piece of legislation, it is a very large amount of money. As you analyze it, very little of it is for border security," Perry said in an interview with Fox News Sunday.
The failed 2012 Republican presidential candidate urged Obama to position National Guard troops along the border in "a show of force."
"That's the message that gets sent back very quickly to Central America," he said.
Perry contended that, in fact, Obama didn't have to "have this big amount of money" but could instruct the Defense Department with a simple phone call to direct 1,000 troops to the border.
Senator John McCain, from the neighboring state of Arizona that is also affected by the influx, told CNN's State of the Union talk show that much more funding — about $6 billion — was needed to secure America's borders.
"Every nation has the requirement to secure its borders. Our borders are not secure, no matter what they say."
McCain advocated sending children back home, saying it would send a message to families and keep them from paying human traffickers to smuggle their offspring to the United States on a perilous overland trek across Mexico.
"There has to be a halt to this. That's what we want. And the best way to do that is for planeloads of these young people to be returning to their country of origin," he said.
Congressman Mike McCaul of Texas, the chairman of the House Homeland Security Committee, also signaled that the president's request would face an uphill battle.
"Our view as House Republicans, is look, we're not going to write a blank check for $4 billion," he said, also on Fox News Sunday. "It will be a more targeted approach."
U.S. Attorney General Eric Holder meanwhile acknowledged in an interview with ABC's This Week program that America's immigration laws are "broken."
"It's why we need comprehensive immigration reform," he said in remarks taped Friday.
With its funding request, the Obama administration is looking to beef up border security with aerial surveillance, improve housing for the undocumented arrivals and speed up their deportations.
The appropriation would go to several U.S. government agencies, funding an increase in the number of immigration judges, asylum officers and border agents; an expansion in court capacity; and the addition of detention facilities, officials said.
AFP Photo/Saul Loeb