Republicans Tell Obama To Get More Aggressive On Trade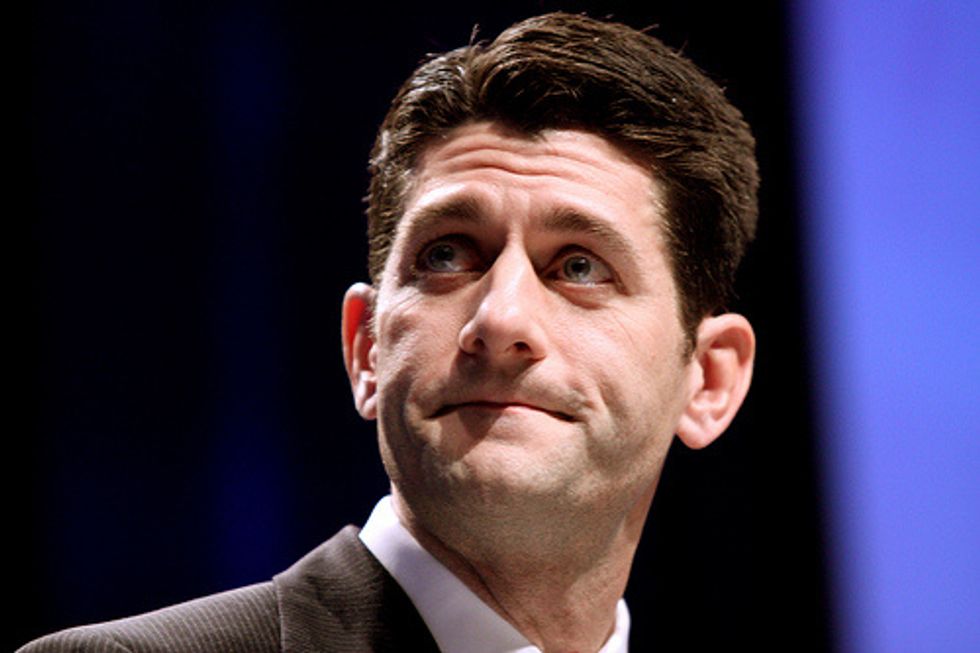 By Rob Hotakainen, McClatchy Washington Bureau (TNS)
WASHINGTON — Abandoned by many congressional Democrats who vow to kill his trade plans, President Barack Obama is banking on the new Republican majority to advance his ambitious proposal to sell more U.S. goods throughout the Pacific Rim.
To get it done, Obama wants special trade-promotion authority, known as TPA, that would force Congress to take an up-or-down vote on trade pacts once they're negotiated, with no amendments or filibusters allowed.
Obama made the request in his State of the Union speech Tuesday night, but many key Republicans say the president needs to step up his personal lobbying within his own party if he expects to prevail.
"The biggest need to push TPA across the line is the further hands-on involvement by the president himself," said Republican Rep. Dave Reichert of Washington state, a member of the House Ways and Means Committee and the President's Export Council, which advises Obama on trade issues.
Republican Rep. Paul Ryan of Wisconsin, the new chairman of the House Ways and Means Committee, cited trade as a possible area of "common ground" for the White House and the new GOP Congress. But he said Obama needs to follow through.
"He needs to convince his party to vote for TPA — and soon," Ryan said.
It could be a tough sell.
On Thursday, the Senate's top Democrat, Minority Leader Harry Reid of Nevada, said he's opposed to the president's request, adding that he's "always been suspect" of trade agreements.
"Until it's shown to me that trade agreements help the middle class, I'm not going to be jumping on the bandwagon," Reid said at a news conference.
The president faces a big fight from many of his longtime backers in Congress, along with labor and environmental groups, who want more details on his Pacific Rim trade plan, known formally as the Trans-Pacific Partnership, or TPP for short.
Negotiations are taking place behind closed doors, and many members of Congress complain that they've been kept in the dark, given only skimpy details in official briefings.
At a news conference earlier this month, Rep. Keith Ellison (D-MN) said he had received a call from a constituent who wanted him to send a copy of the new trade deal.
"Of course, I cannot do that because I haven't seen it. … If it's so awesome, let us see it," Ellison said.
Obama and his team say the plan would create thousands of new American jobs by creating the largest trade pact in history.
Opponents, many Democrats among them, fear the 12-nation pact, which includes Japan, would aid large corporations at the expense of middle-class Americans and only lead to more outsourcing of U.S. jobs.
And they're in no mood to give Obama any trade authority that would speed up a final vote.
"We are going to fight this tooth and nail. … We're going to win," Rep. Louise Slaughter (D-NY) said at news conference Wednesday at the Capitol.
Independent Sen. Bernie Sanders of Vermont, who's considering a 2016 presidential run, said U.S. trade policies have resulted in a "race to the bottom," arguing that U.S. workers should not be forced to compete with low-wage workers in Vietnam.
Earlier this month, Sanders said he would introduce a bill that would force the Obama administration to release the entire contents of any trade pact if details of the TPP agreement are not made public.
Reichert said it would be a mistake to disclose details of the proposed pact until a deal is finalized, arguing that transparency could jeopardize the outcome of negotiations.
In a speech Wednesday to the U.S. Conference of Mayors, Michael Froman, Obama's trade representative, said the TPP already has been the subject of more than 1,600 briefings for members of Congress.
And even if Congress passes trade-promotion authority, Froman said, there will be plenty of time for a long debate.
"Even when Congress begins its work, the process is designed to take up 90 legislative days, which is typically five calendar months or more," Froman said. "That is hardly rushing to ram something through in the dead of night."
In his speech, Obama said Congress needs to approve his trade plans because U.S. businesses "export more than ever" and need the protection of a trade pact to prevent China from calling the shots in the world's fastest-growing region.
"Look, I'm the first one to admit that past trade deals haven't always lived up to the hype, and that's why we've gone after countries that break the rules at our expense," Obama said. "But 95 percent of the world's customers live outside our borders, and we can't close ourselves off from those opportunities."
Many of the president's allies on other issues say they're ready to campaign in individual congressional districts to make sure that TPA, also known as "fast-track" authority, is derailed.
"The AFL-CIO doesn't just oppose fast track, we're going to fight actively to kill it," AFL-CIO President Richard Trumka said when he joined Ellison and other congressional opponents at a news conference two weeks ago.
With so much opposition, Republicans want the president more involved in the nitty-gritty work of arguing for individual votes on Capitol Hill.
But Reichert, the co-founder of the Friends for TPP Caucus, complained that the bipartisan group of lawmakers hasn't even been able to line up a strategy meeting with Obama, put off for months.
"He recognizes the political difficulty in moving this forward on his side of the aisle, and so I think there's some hesitancy to get too close to it," Reichert said. "But I'm hopeful that we'll be able to meet with him."
At the White House on Friday, press secretary Josh Earnest said that the TPP caucus already has heard from Froman and other senior administration officials, but nothing is planned with Obama.
"I'm not aware of any specific meetings that are on the books," Earnest said. "But I'm confident that if Congressman Reichert wants to have a conversation with somebody at the White House or somebody inside the administration about the status of the talks, that he'll get a phone call returned."
___
Lesley Clark of the Washington Bureau contributed to this report.
Photo: Gage Skidmore via Flickr