Nevada Republicans Are Trying To Mobilize New Voters After Pursuing Voter Suppression Laws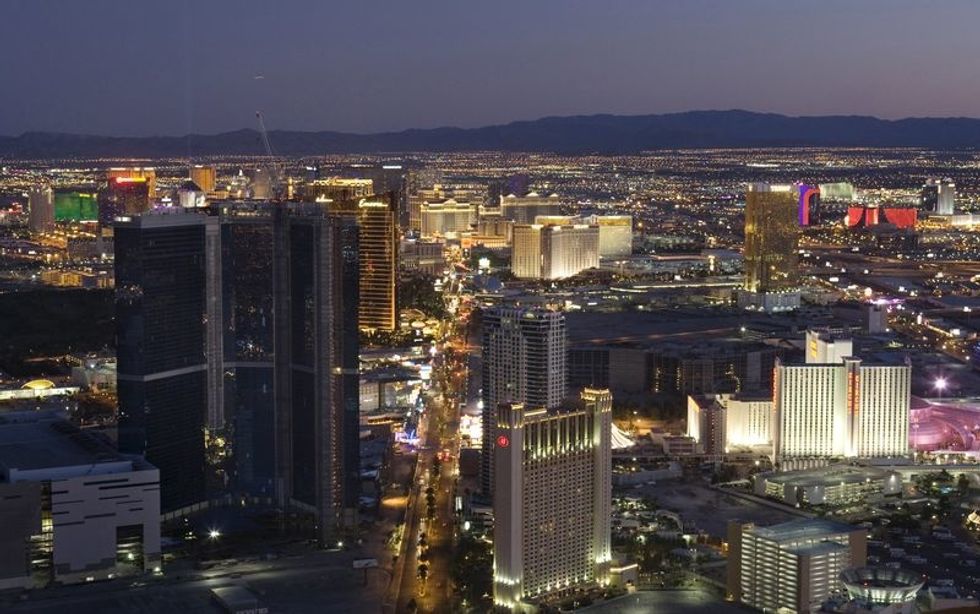 With the Nevada caucuses approaching, Republicans have been busy registering new voters in an attempt to paint the state red in November's presidential elections. One group, Engage Nevada (and it's super PAC, Engage Nevada Action), has collected donations from the likes of casino magnate Sheldon Adelson and others to "engage more voters, especially like-minded conservative voters in the political process," according to its president, Chris Carr.
The registration push runs counter to Republicans' efforts in the state, just months ago, to institute mandatory voter I.D. laws, which would have depressed turnout overall.
Engage Nevada helped register 30,000 conservative voters prior to state elections in November 2014. Then, during the election, the group's super PAC drove get out the vote efforts in support of Governor Brian Sandoval, who won reelection with 70 percent of the vote. It was the first time since 1929 that the Republicans had control of both legislative houses, and Sandoval's campaign later donated a total of $125,000 to the group. Afterwards, Chris Carr was appointed political director of the RNC.
After Republicans gained control of both the Nevada Senate and Assembly, voting rights were hardly a priority. Nevada Republicans pursued voter suppression laws similar to those passed by North Carolina's state government after Republicans won control of the legislature and governorship in 2013. The efforts only finally stalled this summer, after Republicans refused to find a way to pay for the free photo IDs necessary to prevent effectively instituting a modern-day poll tax.
The bill still hasn't gotten out of committee, much to the relief of those who charge that such bills target minorities disproportionately. Some 27 percent of Nevadans are Hispanic or Latino and nearly 9 percent are African-American or black, according to the latest U.S. Census.
The lack of movement on a voter bill has left state Republicans with a bitter taste after their 2014 landslide victory. "There were so many games being played in the background in terms of bills the governor didn't want to sign," Carolyn Howell, a former lobbyist with the conservative Nevada Legislative Affairs Committee, told The Huffington Post. "The disappointment and the frustration in this state is so bad right now because of the performance of the Republicans that we sent into that building in the last election. It's just heartbreaking."
Of course, Nevada Republicans — like Republican legislatures across the country — tried to solve a problem that doesn't exist: there were only two cases of voter fraud in Nevada in 2014.