Republicans Want To Give Trump's Millionaire Cabinet Pay Raise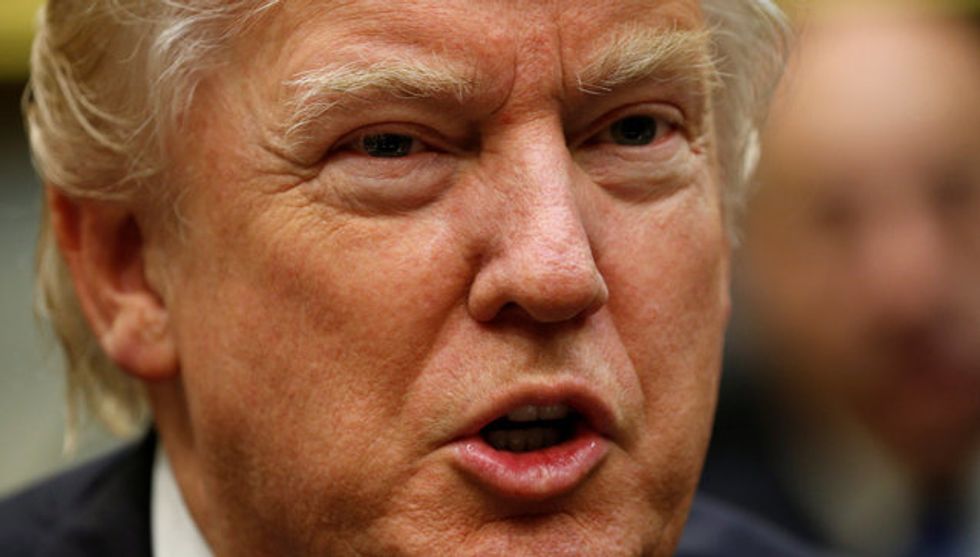 Reprinted with permission from Shareblue.
Trump backed down on his cruel plan to freeze pay raises for federal workers, but now Republicans are trying to pass legislation that would allow pay raises for Trump's wealthy Cabinet members.
In August, Trump proposed a pay freeze for millions of federal workers, but quickly backed down when a pair Virginia Republicans, Rep. Barbara Comstock and Senate nominee Corey Stewart, objected. Both are currently trailing Democratic opponents in the polls.
Now, congressional Republicans have reached a tentative deal that would give a 1.9 percent pay raise to the 2 million federal workers Trump tried to put the squeeze on. But the deal would also allow raises for "executive-level employees and appointees including Vice President Pence and members of the Trump Cabinet," according to the Washington Post.
Democrats are opposed to lifting the freeze on "executive-level" federal employee pay, which has been carried over each year since 2011.
"There is no reason that the Trump administration, which boasts the wealthiest Cabinet in modern history, should be held to a different standard than the Obama administration when it comes to pay increases," Rep. Nita Lowey (D-NY) told the Post in a statement.
Trump's Cabinet is indeed composed of millionaires and billionaires who have benefited greatly from the Trump tax scam, yet have shown little regard for taxpayers' money. Last September, Health and Human Services Secretary Tom Price resigned in disgrace after months of scandal over his wasteful spending on luxury travel.
In July, EPA administrator Scott Pruitt was also forced to resign after wasting millions of taxpayer dollars on personal security, as well as expenses like a $43,000 "secure phone booth."
Many of Trump's remaining Cabinet members have weathered similar scandals, but have managed to stay on the job.
Now, Republicans want to make it possible for them to get a raise, even as wage growth for Americans has slowed under Trump.
The everyday Americans who were left out of the Trump tax scam are the ones who deserve a raise, not the corrupt millionaires in Trump's administration.
Published with permission of The American Independent.