Restoring Pell Grants To Prisoners Represents Real Change -- Despite Obstacles
@ChandraBozelko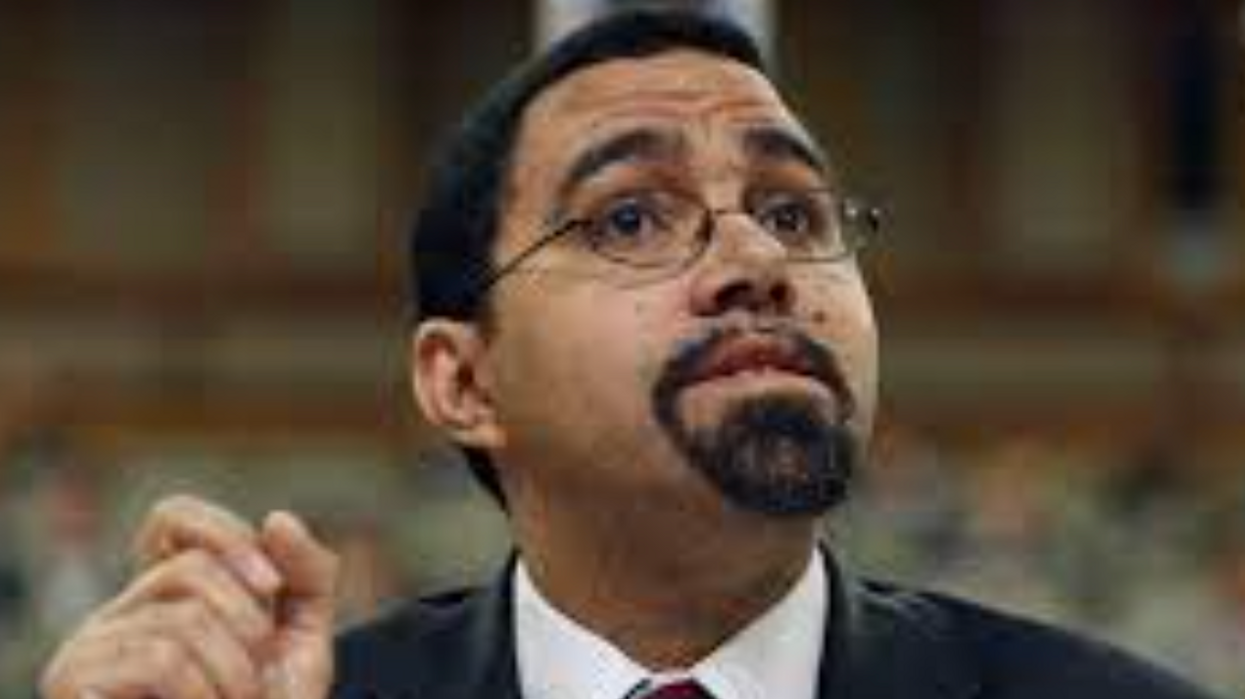 This is the fifth in a series of five articles on Pell Grant access for incarcerated students funded by a reporting fellowship from the Education Writers Association. Read the first, the second, the third and the fourth in the series.
In preparing to reverse 28 years of denying low-income, incarcerated students a fair chance at enrolling in higher education programs, the Department of Education tried to troubleshoot potential obstacles. Using regulations, the department banned for-profit colleges from educating students whose schooling is paid for by Pell Grants, limited the number of students schools could admit, and layered approval mechanisms to create a thorough, if daunting, bureaucracy.
For instance, the department changed the process for completing the Free Application for Federal Student Aid, or FAFSA, in an attempt to make it fair and equitable for inmates by requiring all paper applications to be sent to a dedicated post office box. The specially created form for prisoners differs from the regular FAFSA in one way: the post office box number — ensuring that their applications receive dedicated attention.
While not a part of the FAFSA Simplification Act and its accompanying regulations, the Fresh Start program announced by the department on April 6, 2022 — borrowers with student loans in default have the opportunity to bring them into good standing without making a payment — seems designed to remove barriers to eligibility for many aspiring Pell Grantees.
While the Department of Education never explicitly connected Fresh Start with the new Pell Grant eligibility — the initiative will apply to all borrowers when it goes into effect after the pandemic pause on student loans is lifted — department officials and consultants had to know that leaving students who can't pay bills from behind bars out of the new educational endeavor would negate the second chances they wanted to create. Prisoners lack access to accounts and earn somewhere between 14 cents and two dollars per hour.
How prisoners will avail themselves of the opportunity to get out of default still requires attention. The number of incarcerated students with loans in default remains a question, but the Department of Education forewent collection on 82,021 borrowers in prison or jail between 2012 and 2014.
Prison education advocates, including the Vera Institute of Justice, and financial aid professionals take issue with the way the new FAFSA form was written -- and borrowers' rights organizations think the student loan debt of certain incarcerated individuals should be forgiven entirely.
Thousands of other logistical issues await the students, the corrections workers, the educators, and the advocates in returning to 1994, the last time inmates were eligible for Pell Grants. Unfortunately Congress and the Department of Education likely made hundreds of misjudgments in writing the rules.
But none of that should cloud what amending the Higher Education Act signifies.
To begin with, it's the first federal policy in history to acknowledge incarcerated people and their expertise as essential to prison programming. The regulation codifies their input.
"They have to consult with us by law. That's the opposite of what any inmate goes through. Even our medical decisions don't involve us," said one currently incarcerated inmate via email.
Despite this advance in prisoner involvement, formerly incarcerated people have mixed feelings about the Pell Grant restoration. Abraham Sandoval has been home from prison since August. He works as an intensive care unit tech. He took classes both from a Second Chance Pell Experimental Sites Initiative program (Second Chance Pell program) at Asnuntuck Community College in Connecticut and another program that doesn't accept Title IV federal funding and saw that the Second Chance Pell program, with its need to prove itself, as sacrificing educational quality in order to conform with correctional demands.
Santiago fears that the infrastructure to implement this new program isn't ready, regardless of the funding source.
In an essay published in Inquest, Santiago and a co-author argued:
"Pell restoration, in principle, must also prioritize building a 21st-century infrastructure to support and further higher education in prison — by putting the needs of incarcerated students at the forefront."
Knowing how education inside works, Santiago has questions.
"Where do the Chromebooks come from? Where is this technology part of it? Where's the classroom space? Where's the training for staff? The government incentivized incarcerating people. So where are the incentives for the [correctional] administrations across the country to take it, really implement this in a really meaningful way?"
Other formerly incarcerated students are less pessimistic.
Shannon Ross is the founder and executive director of The Community, an organization dedicated to pre-entry and "correcting the narrative" that he founded in 2014 while serving a 17-year prison sentence for a violent crime. Ross finished his bachelor's degree during his incarceration through a Pell Grant provided through a Second Chance Pell program.
"You have a situation right now where …You're not just investing in people who are in prison and have been forgotten. It's more than that," said Ross. "You're investing in a solution to a problem that society has been grappling with and significantly right now, which is crime. And how do we respond to the fact that human beings commit crimes and not just crimes, violent crimes?"
Another important development to remember is that regulations for the new law may seem tedious but they represent a philosophical shift by deeming inmates as inherently worthy of postsecondary schooling. The Department of Education and the Negotiated Rule-making Committees tasked with interpreting the statute established safeguards to assure that the quality of the courses and the experience matches that of students who aren't incarcerated. For years, the caliber of the coursework in correctional facilities was often a secondary consideration behind access; battling over eligibility for Pell Grants forced people to make the case that prisoners merited postsecondary education at all, regardless of its quality.
Support continues for students to be eligible for this aid, but the way the issue is framed to the public makes a difference. When researchers dangle societal benefits and taxpayer savings in a survey, respondents tend to support the endeavor of postsecondary education for prisoners.
Yet describing the reasons for educating prisoners for their own sake proved less persuasive when researchers took into account study subjects' level of racial resentment. It bears mentioning what may be obvious to many, which is that race is an important aspect of this intersection of educational policy and mass incarceration. Black and Brown low-income people are more likely to be prosecuted and punished with confinement. The ban on Pell Grants was another exquisitely effective tool for excluding poor minorities from educational opportunities; the new and amended Higher Education Act – even with its excessive and misguided regulations – retired that tool.
Under this existing rubric, the privilege of education belongs to the people outside the facility and they make a decision to share it as an act of grace. Those familiar with the transformative power of these courses and classrooms believe that education belongs to the inmates as a right; they were simply separated from it, denied it for a period of time, perhaps their entire lives.
At least in public statements that there's no reason to doubt, the Department of Education is committed to equity for the incarcerated population, not just access to coursework.
To that end, the department expanded what will count as "success" in Pell Grant-eligible programming.
During the experimental phase, measuring higher education's effect on recidivism was paramount, and almost the only way a Second Chance Pell program could justify itself. While it's true that education is associated with lower crime rates, this hyperfocus on lower recidivism rates sometimes neglected a conversation about the quality of programming in prisons and kept the public mired in a narrative about which impoverished groups deserved an education and which ones didn't.
Dr. Stanley Andrisse, an assistant professor in physiology and biophysics at Howard University's College of Medicine -- and formerly incarcerated himself -- was an alternate member of the Department of Education's Office of Postsecondary Education subcommittee on prison education. He told a 2021 subcommittee hearing that even lowered recidivism doesn't necessarily reflect the quality of the programs inside. According to him, it's usually the transformation a student undergoes simply by being educated that affects their future behavior.
In other words, even lower quality classes can produce demonstrable change in a person but that's no excuse for settling for less for this particular group of low-income college students.
Going forward, labor outcomes for released students will figure into program assessments, a shift with meaning beyond data collection. Focusing exclusively on recidivism defines the incarcerated pupil as a future threat. Focusing on work defines that same pupil as a future citizen.
The transition to broader eligibility for Pell Grants won't be smooth. Many students in prisons awaiting higher education will struggle to get it. Tensions will arise between corrections departments and educators. But it's still a sharp turn from what's been happening in these institutions for decades -- a change that's long overdue.
Chandra Bozelko did time in a maximum-security facility in Connecticut. While inside she became the first incarcerated person with a regular byline in a publication outside of the facility. Her "Prison Diaries" column ran in The New Haven Independent, and she later established a blog under the same name that earned several professional awards. Her columns now appear regularly in The National Memo.