Retired Military Leaders Excoriate Trump Over Syria Debacle
@alexvhenderson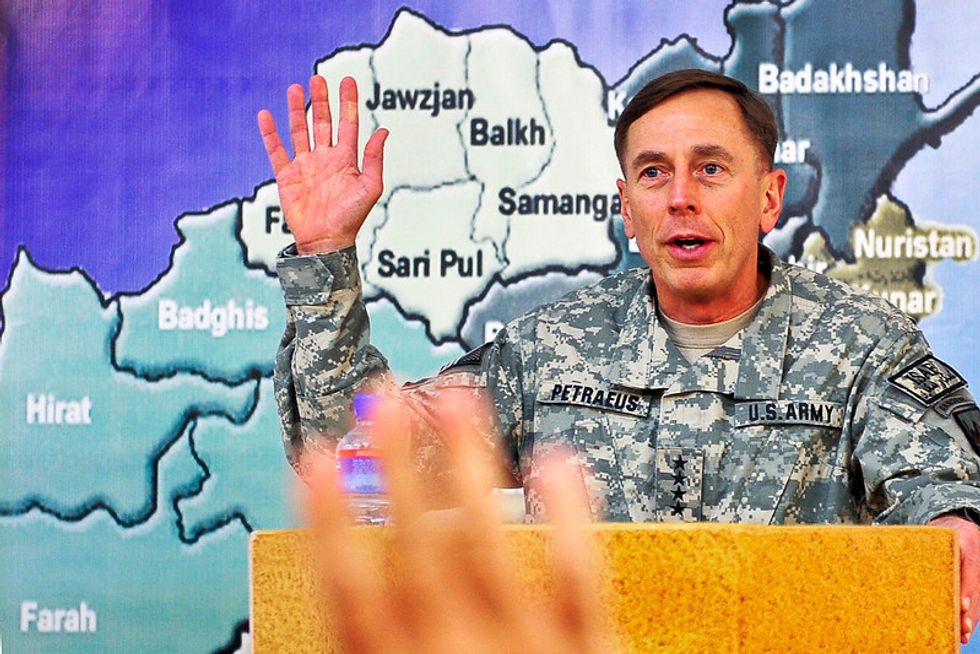 Reprinted with permission from Alternet
Ever since President Donald Trump's announcement that U.S. troops would be withdrawing from northeastern Syria, politicians who seldom agree on much — for example, House Speaker Nancy Pelosi and Sen. Lindsey Graham — have found some common ground in their vehement opposition to the decision. Retired military commanders have been speaking out as well, including U.S. Army Gen. David Petraeus and Navy Admiral William H. McRaven.
Interviewed by CNN's Jake Tapper, Petraeus was asked, "Did the United States betray the Kurds?" — a reference to the Kurdish forces who had been working closely with U.S. troops in northeastern Syria. And Petraeus responded, "Well, I think we have abandoned our Syrian Kurdish partners."
Petraeus added that Iranian and Russian forces as well as forces under Syrian President Bashar al-Assad "are coming in. We give them a victory."
Tapper asked the retired U.S. Army general, "You called it an abandonment, but is it a betrayal?" — to which Petraeus responded, "I do think it is, yes."
In an October 17 op-ed for the New York Times, McRaven asserted that Trump is unfit to lead the U.S. McRaven is not only furious over the Syria withdrawal, but also, believes Trump has undermined has undermined U.S. intelligence and law enforcement.
Joseph Votel, who retired from his post at U.S. Central Command in March, was extremely critical of the withdrawal in an article he wrote for The Atlantic with counterterrorism expert Elizabeth Dent. Votel and Dent wrote, "This policy abandonment threatens to undo five years' worth of fighting against ISIS and will severely damage American credibility and reliability in any future fights where we need strong allies."