Rick Perry, Former Texas Governor, Enters Presidential Race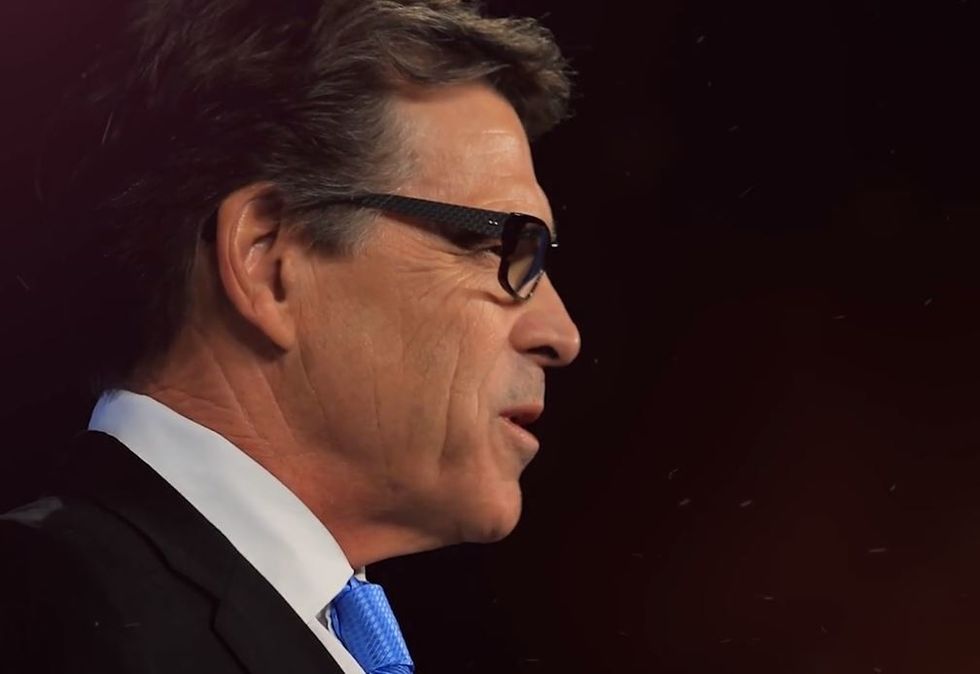 Update: Perry launched his campaign Thursday afternoon in Addison, Texas. Watch the rally below, video via C-Span.
Rick Perry, former governor of Texas, announced his run for the Republican presidential nomination in a video posted on his website early Thursday morning.
The video features Perry citing his experience, willingness to bridge the partisan divide, and commitment to telling Americans the truth, intercut with a jittery montage of time-lapse images of cityscapes and American landmarks under blue skies, scored to soaring music.
"If we're going to revive this American Dream again," Perry said in the video, "we need a president who provides leadership that transcends the petty partisanship that we've seen in the past few years, someone that's been tested. We need a president that tells the American people the Truth."
He says Americans shouldn't have to "accept the weakness abroad" or "the slow economic recovery" on the homefront.
Perry underscored his qualification as a candidate who "has done the right thing," as opposed to candidates who merely say the right things.
"We must do right and risk the consequences," Perry says in the video's conclusion.
Related: 5 Things You Should Know About Rick Perry
Screenshot: RickPerry.org
This post has been updated.