Right-Wing Media Covering Up Mastriano's Anti-Semitic Alliances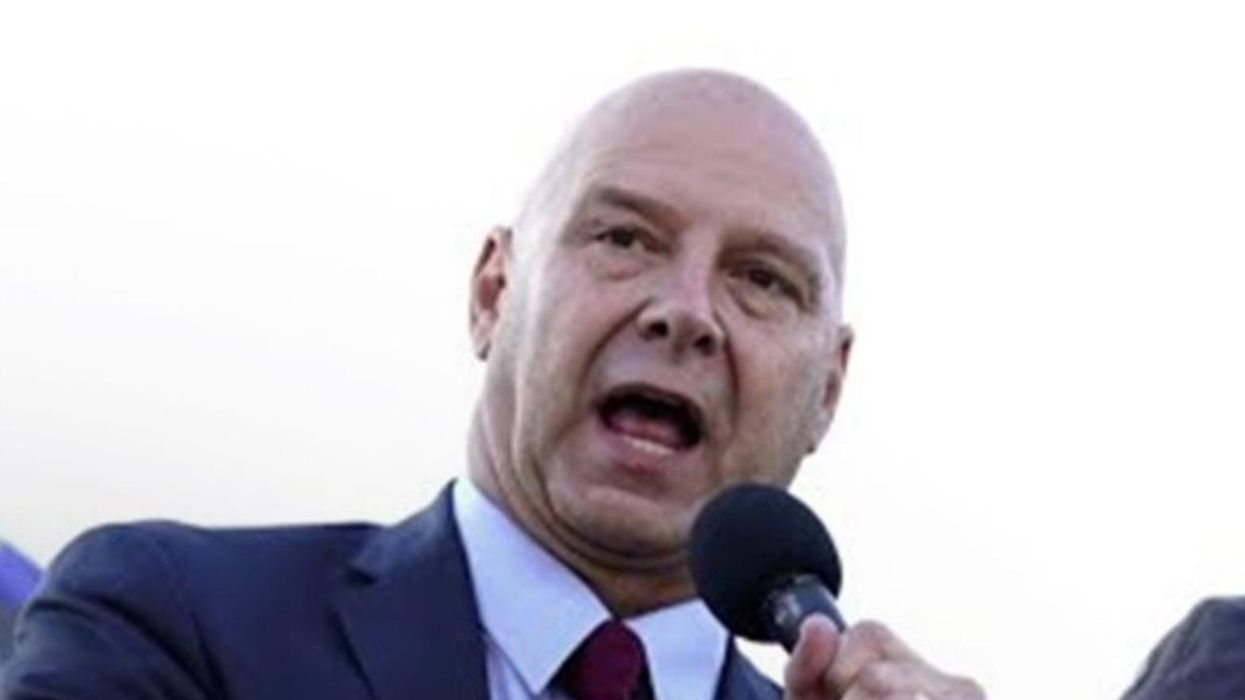 Youtube Screenshot
Right-wing media outlets have ignored Republican gubernatorial nominee for Pennsylvania Doug Mastriano's alliance with Andrew Torba, the virulent anti-Semite who runs Gab — a social media site notoriously frequented by white nationalists, including the shooter who killed 11 at a Pittsburgh, Pennsylvania, synagogue in 2018. By ignoring Mastriano's friendly dealings with bigots, right-wing media are complicit in ensuring that Torba's ilk are accepted in the right-wing movement and the Republican Party it supports.
Mastriano, an election conspiracy theorist, right-wing extremist, and January 6 insurrectionist, has embraced Gab, praised Torba for "what you've done" in an interview with the infamous Jew-hater, and paid the platform $5,000 for consulting services, Media Matters reported earlier this month. Those revelations triggered weeks of criticism for the gubernatorial nominee, and on Thursday, Mastriano and Torba posted statements responding to the firestorm.
But as New York magazine's Jonathan Chait pointed out, Mastriano did not condemn Torba as an anti-Semite or say he would cease their association. Instead, Mastriano wrote, "Andrew Torba doesn't speak for me or my campaign. I reject anti-Semitism in any form," before attacking the press for reporting on their association and his Democratic opponent, Pennsylvania Attorney General Josh Shapiro.
Chait wrote that Mastriano's failure to reject Torba indicates that white nationalists "now have a place within the coalition" of the Republican Party and signifies "the collapse of any efforts to bar Nazi-like extremists from any place of welcome within the party."
The rot is deeper than he suggests, though. One way political parties maintain guardrails against extremism is by candidates like Mastriano rejecting people like Torba. But another way is for the party's institutions to apply pressure on hesitant candidates to do so and reject those who refuse. And that does not seem to be happening here.
Mastriano's alliance with white nationalists has not resulted in his exile from the GOP – in fact, earlier this week, the Associated Press published a story detailing how the party is "warming up" to him. The Republican Governors Association hosted a donor event for Mastriano just last week and has likewise avoided commenting specifically on the candidate cavorting with bigots. And Mastriano posted a selfie on Twitter outside Capitol Hill Club on Thursday afternoon with the note, "Meeting with our congressional delegation in Washington DC."
One factor that may be discouraging the party's entities from weighing in is that numerous GOP politicians have advertised on Gab, including Georgia Republican nominee for U.S. Senate Herschel Walker and Reps. Paul Gosar (R-AZ) and Marjorie Taylor Greene (R-GA).
Meanwhile, rank-and-file Republicans trapped within the right-wing media bubble are hearing nothing about the story. If you get your news exclusively from right-wing sources, you may be unaware that your coalition now apparently includes white supremacists.
Fox News has not mentioned the connection between the Republican gubernatorial nominee and the notorious anti-Semite even once, according to a Media Matters review. When Mastriano appeared on One Nation with Brian Kilmeade on Saturday evening and told Kilmeade's audience "there's nothing extreme about me," the host did not bring up his ties to Torba.
That blackout exists across the spectrum of right-wing outlets. Fox's far-right competitors, One America News Network and Newsmax, also have not covered the story. It has also not been mentioned on Fox News' website or on other prominent sites likeThe Federalist, National Review, the Daily Caller, the Washington Examiner, Breitbart, and the Daily Wire (home of Ben Shapiro, who Torba has said "is not welcome in the movement" because of his Jewish faith) according to Google site searches.
Tucker Carlson, Fox's most powerful host, has actually gone out of his way to downplay the extremism of Torba and Gab. When Gab was banned by the Google and Apple app stores for "hate speech" in 2017, Carlson condemned those companies for attacking a "pro-free speech platform" whose users he described as "people who just believe in free speech." Carlson also hosted Torba on his show, allowing to promote himself as someone who simply "believed in free speech for everybody, individual liberty for everybody, and the free flow of information for everybody."
The Fox host's support for the platform was apparently undimmed by its link to the Pittsburgh synagogue shooter: Last year, he described it as a "free speech alternative to corporate social media."
Carlson has also described white supremacy as a hoax. Thanks to him and his colleagues, its adherents are now apparently just another faction of the GOP.
Reprinted with permission from Media Matters.