Right-Wing Protester Crashes MSNBC — With Sign About 'Democrates'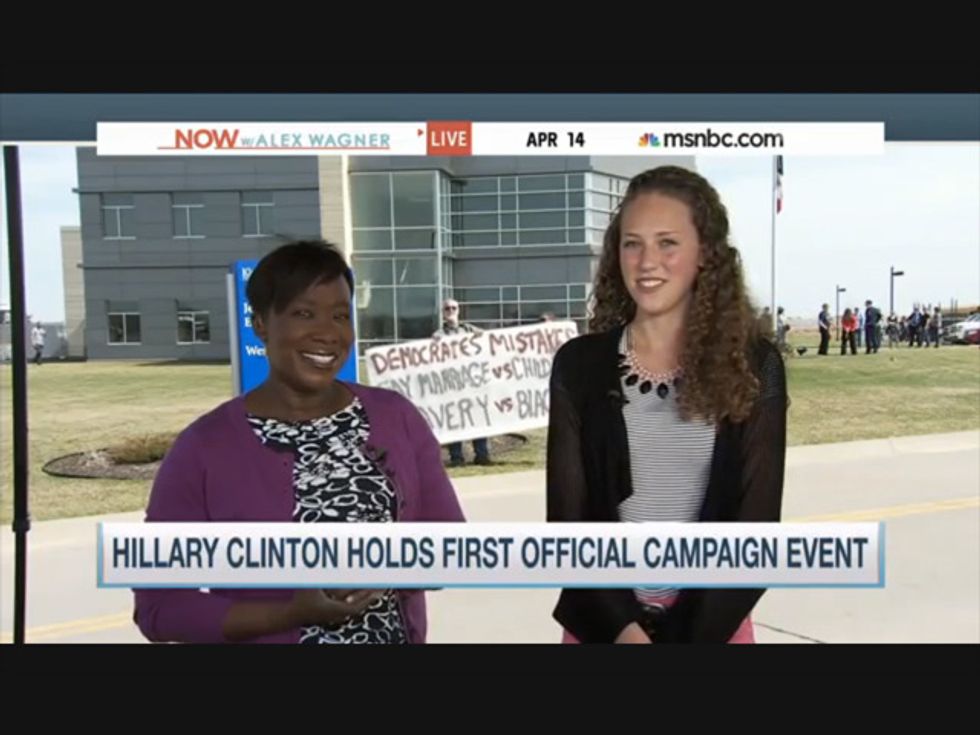 A right-wing protester subtly crashed MSNBC's coverage of Hillary Clinton's Iowa visit Tuesday — but he might have done his various causes a disservice, considering the noticeable spelling and grammar errors on his massive sign.
As MSNBC reporter Joy Reid spoke with a Kirkwood Community College student, a man appeared in the background with a sign saying on one side: "Democrates [sic] Mistakes / Gay Marriage vs. Children / Slavery vs. Blacks." On the other side, it said: "Childs [sic] Right / Mom & Dad / No Gay Marriage."
In what could have been a great cinematic sight gag, Reid and the student did not acknowledge the man's presence behind them — even as a drama played out in which various parties arrived, possibly asking the man to get out of the shot.
Who knows, maybe he was actually referring to the obscure ancient Greek philosopher, Democrates — but we doubt it.
The man first appears in the video below at about the 5:00 mark.