New Poll Reveals A Frightening Truth About Trump Supporters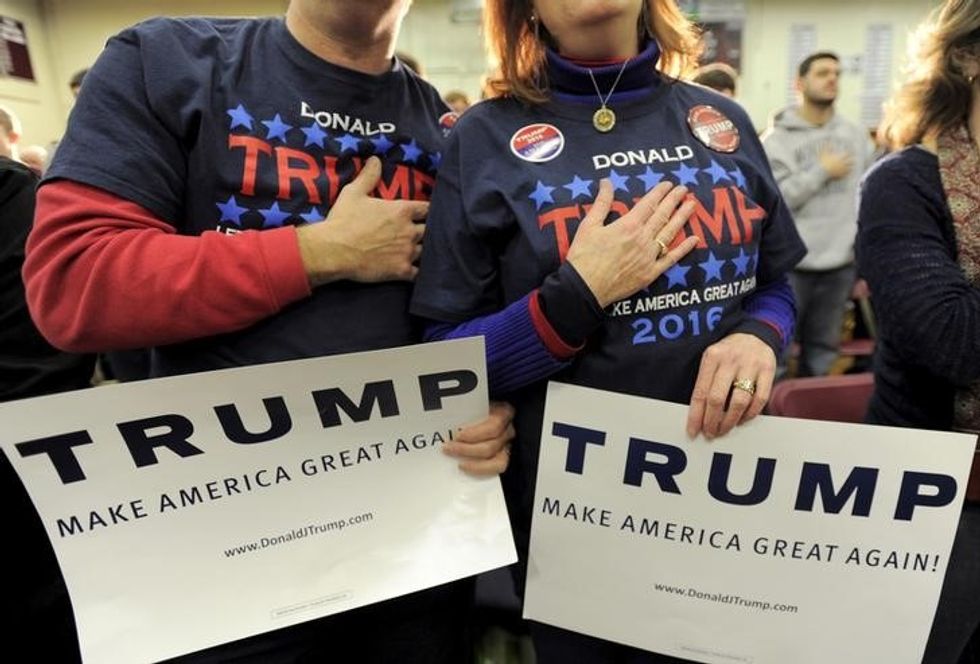 Reprinted with permission fromAlterNet.
The American right is rife with internal contradictions, perhaps none more pronounced than its attitude toward the mainstream media. For proof, one need look no further than a new Suffolk University poll, which suggests most viewers of America's most popular cable news network distrust the very news network they've made the most popular in America.
According to the poll's findings, two-thirds of people who identify Fox News as their most trusted news source agree with President Trump that the media is the "enemy of the people." That percentage dwarfs the number of CNN, ABC, NBC, and CBS viewers who feel that way.
Credit: The Washington Post
As the Washington Post's Philip Bump observes, there's a semi-rational explanation for this phenomenon.
Despite being the most watched cable news network in the country for the past 15 years, viewers still don't consider Fox News to be part of the mainstream media — a testament to the evil genius of Roger Ailes and the Fox News marketing team. (Although it bears mention that the question in the Suffolk poll makes no distinction between the two.)
Far more unnerving is the new American reality this polling data reflect: Fox News viewers will agree with whatever the president says, even if it means directly contradicting themselves. "This is partisanship, not media criticism," Bump notes. "Fox News is on Team Trump, in the eyes of its viewers, not Team Media — despite it literally being media."
H/T Washington Post
Jacob Sugarman is a managing editor at AlterNet.
IMAGE: Supporters of U.S. Republican presidential candidate Donald Trump hold their hands to their chest as the national anthem is played at a campaign rally in Concord, New Hampshire January 18, 2016. REUTERS/Gretchen Ertl