Robin Thicke Says He Didn't Write Controversial Hit
@AFP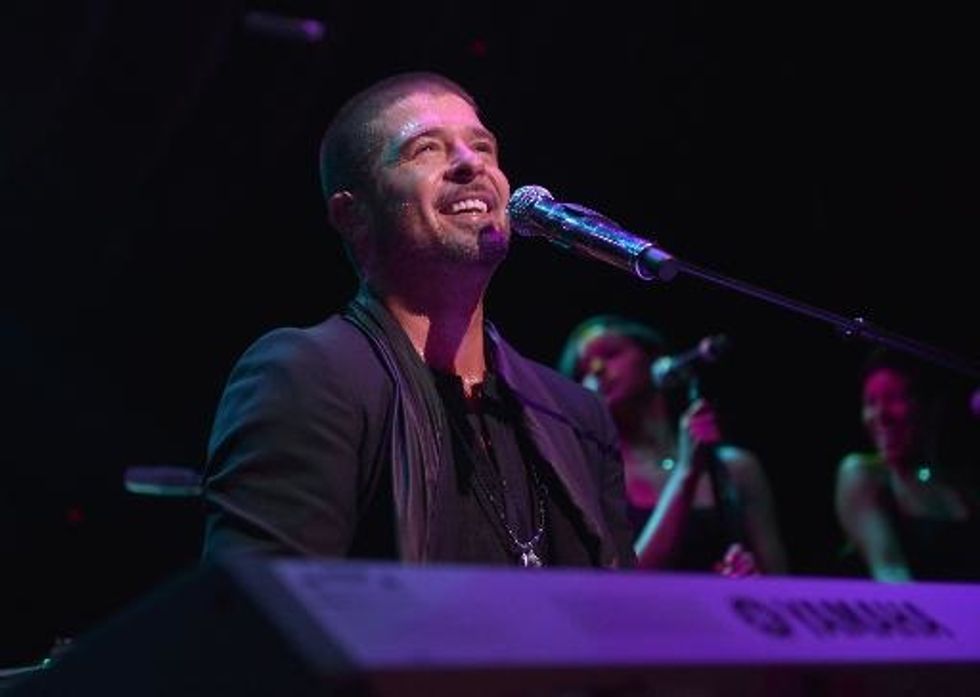 Los Angeles (AFP) — Robin Thicke's blockbuster but much criticized hit "Blurred Lines" grew even more controversial as the singer revealed he never wrote it, according to court documents.
The Hollywood Reporter on Monday printed Thicke's previously confidential disposition to a Los Angeles court where he volunteered that he had been high on the painkiller Vicodin and alcohol when he recorded the song and that he was not sober during later media interviews.
Thicke, speaking under oath, said that Pharrell Williams — who later released the smash hit "Happy" — had written "Blurred Lines" on which both perform. Thicke said he was envious and lied.
"After making six albums that I wrote and produced myself, the biggest hit of my career was written and produced by somebody else and I was jealous and wanted some of the credit," he said.
"The record would have happened with or without me. I just was lucky enough to be there when he (Williams) wrote it and I was in the room," Thicke said, according to the court documents reproduced by The Hollywood Reporter.
"Blurred Lines" was a worldwide hit in 2013 but faced charges it was misogynistic due to its refrain — "I'm gonna take a good girl / I know you want it" — and an accompanying video that prominently featured naked women.
The hearing in April was part of a court process over claims by Marvin Gaye's children that "Blurred Lines" copied the late legend's song "Got to Give it Up". A trial is expected next year.
Thicke earlier said that "Blurred Lines" was inspired by the Motown great. In court, Thicke hinted that racial factors were at play in his earlier comments, saying he had been called the "white Marvin Gaye" and sought to "embellish" the connection.
Despite his frank admissions, Thicke said he was sober during the court appearance. He said his separation two months earlier from his wife, actress Paula Patton, had led him to clean up his lifestyle.

AFP Photo/Charley Gallay
Interested in more national news? Sign up for our daily email newsletter!