Romney Campaign Dares To Praise Romneycare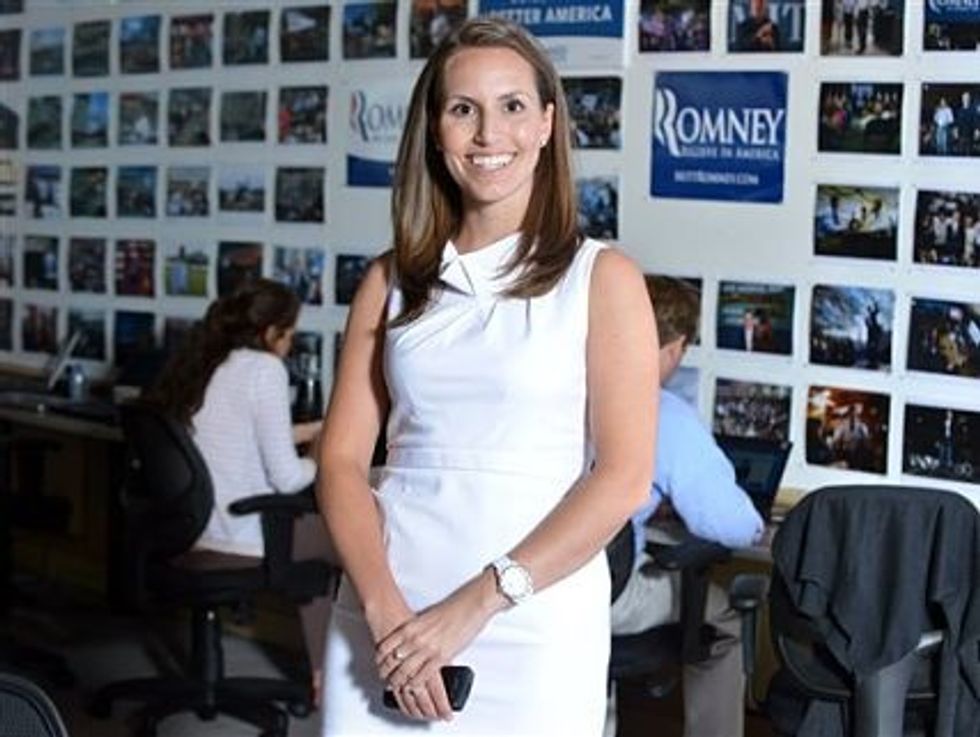 Mitt Romney's campaign upset conservatives today when spokesperson Andrea Saul committed the unusual "gaffe" of saying that Romney's chief accomplishment as governor of Massachusetts actually helped people.
Saul was on Fox News responding to yesterday's Priorities USA Action ad, which told the story of a man whose wife died of cancer after he was laid off from a Bain-owned steel plant and lost his health insurance. Saul disputed the ad's accuracy — calling it "despicible" — and then pointed out that things might have gone better for the woman if she had lived in the Bay State:
"To that point, you know, if people had been in Massachusetts under Governor Romney's health care plan, they would have had health care," Saul said. "There are a lot of people losing their jobs and losing their health care in President Obama's economy."
The rare admission that Romney was not always in favor of the GOP's "Let him die!" plan created an immediate firestorm among conservatives. For example, influential right wing blogger Erick Erickson quickly responded via Twitter:
OMG.This might just be the moment Mitt Romney lost the election.Wow. politico.com/news/stories/0…

— Erick Erickson (@EWErickson) August 8, 2012
He added on his blog, "About the only thing more stupid in terms of building bridges with the right would be to say something nice about fetal stem cell research."
The dust-up underscores what a delicate balance Romney must strike as the Republican Party's standard bearer in 2012. To avoid a right wing revolt, he must not only pretend that his most important act as governor never happened, but also actively campaign on a promise to repeal the federal law that he inspired. As we saw today, any deviation from that message threatens to undermine his already tenuous support among the Republican base.
To put it another way: when headlines from The Onion turn out to accurately predict real life events, you know that you're in a very odd campaign.
Photo credit: Josh Reynolds, Associated Press