Romney: 'I Think We Ought To Raise' Minimum Wage [Video]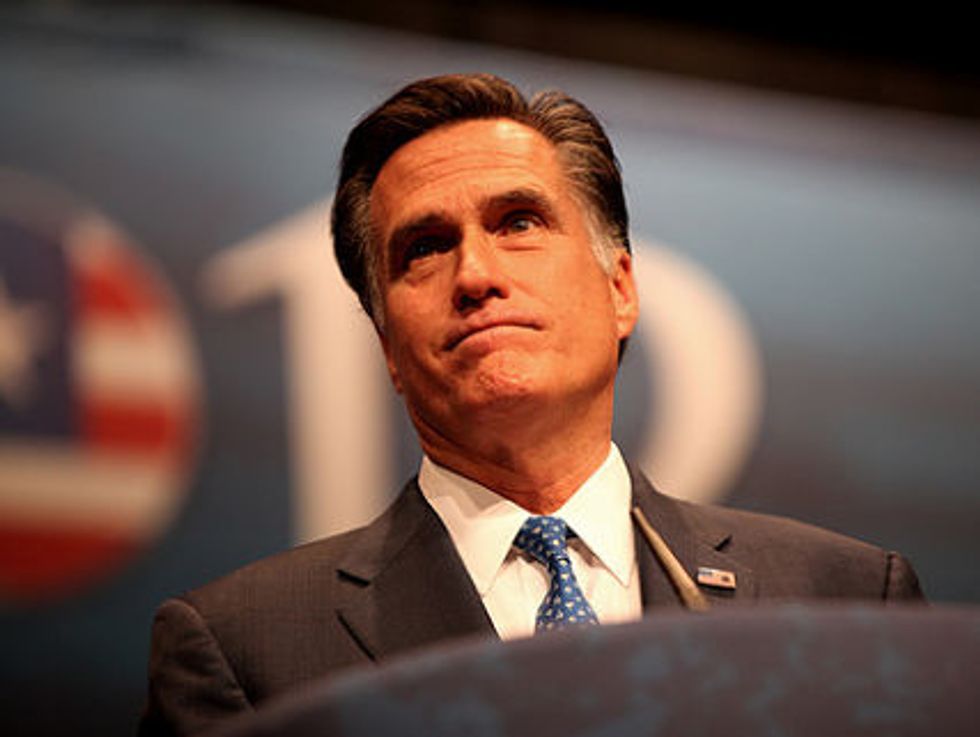 Former Massachusetts governor and presidential candidate Mitt Romney broke with his party on Friday, echoing President Barack Obama's repeated calls to raise the federal minimum wage.
"I, for instance, as you know, part company with many of the conservatives in my party on the issue of minimum wage. I think we ought to raise it," Romney said during an appearance on MSNBC's Morning Joe. "Frankly, our party is all about more jobs and better pay, and I think communicating that is important to us."
Romney's comments come 10 days after Senate Republicans blocked a bill that would have raised the federal minimum wage to $10.10 per hour; only one Republican, Senator Bob Corker (R-TN), voted in favor of the measure.
This is not a new position for Romney; he has spoken out in favor of pegging the minimum wage to inflation since his failed 1994 Senate race against Ted Kennedy. He reiterated that belief during the 2012 campaign, although he later backtracked under pressure from his party's right wing.
Romney is the third 2012 candidate to endorse a higher minimum wage in the past two weeks. Previously, former Minnesota governor Tim Pawlenty and former Pennsylvania senator Rick Santorum called for a hike.
Romney's insistence that a higher minimum wage is consistent with the Republican Party being for "more jobs" directly contradicts House Speaker John Boehner (R-OH), who has claimed that such measures are job killers. But it does align Romney with hundreds of top economists, who insist that "increases in the minimum wage have had little or no negative effect on the employment of minimum-wage workers, even during times of weakness in the labor market."
The vast majority of Americans also agree with Romney and the Democrats; a Gallup poll from earlier in the year found that 73 percent of Americans support raising the minimum wage to $10.10 per hour.
Video of Romney's remarks is below, via MSNBC:
Photo: Gage Skidmore via Flickr
Want more political news? Sign up for our daily email newsletter!