Romney's First General Election Pivot: Contraception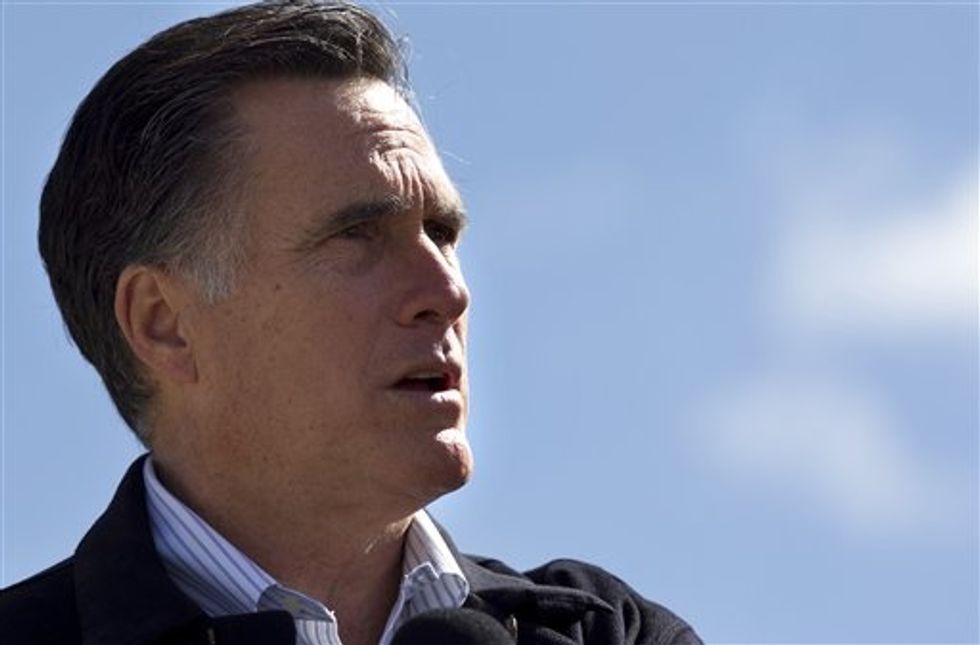 Now that even Newt Gingrich admits Mitt Romney is all-but-certain to be the Republican presidential nominee, the former Massachusetts governor who once earned broad bipartisan plaudits for his moderate positions on everything from abortion to healthcare can begin his "etch a sketch" reset for the general election. And the issue on which we can expect the most cynical shapeshifting is contraception, Romney strategists well aware that improving his share of the women's vote is their man's only hope at the White House.
Since the Obama administration announced the Affordable Care Act requires employers to provide family planning services for female employees (even if the bosses are right-wing Christians), conservatives have been scrambling to recast it as a matter of religious liberty and not women's rights. But most indicators show their PR effort to have been a resounding thud, and Romney's share of the female vote has plummeted to comic lows; one recent Gallup poll showed him trailing Obama among women by 18 points in a dozen key battleground states, an extraordinarily poor starting position.
With Rick Santorum fading from contention, and Gingrich — who had promised to remain in the race all the way to the convention — acknowledging Romney is "far and away the most likely" GOP nominee, Mitt can start trying to repair to the damage. He said as much to Newsmax on Wednesday, promising, "I think this [contraception] will pass as an issue as people understand our real position."
But the very thing that should make Romney more appealing to women than most Republicans — his pro-choice admonitions in Massachusetts — makes grassroots conservatives, just waiting for a fresh betrayal, wary. He will have to tread softly in revealing his "real position," which they might suspect to be another flip-flop on choice. The GOP platform he'll be running on will surely contain a hardline stance against abortion rights, so whether this stiff Mormon who married his high school sweetheart can convince the rest of us he isn't completely stuck in the 1950s will make all the difference in November.