Wut? Ron Johnson Tells Wisconsin That State 'Has Enough Jobs'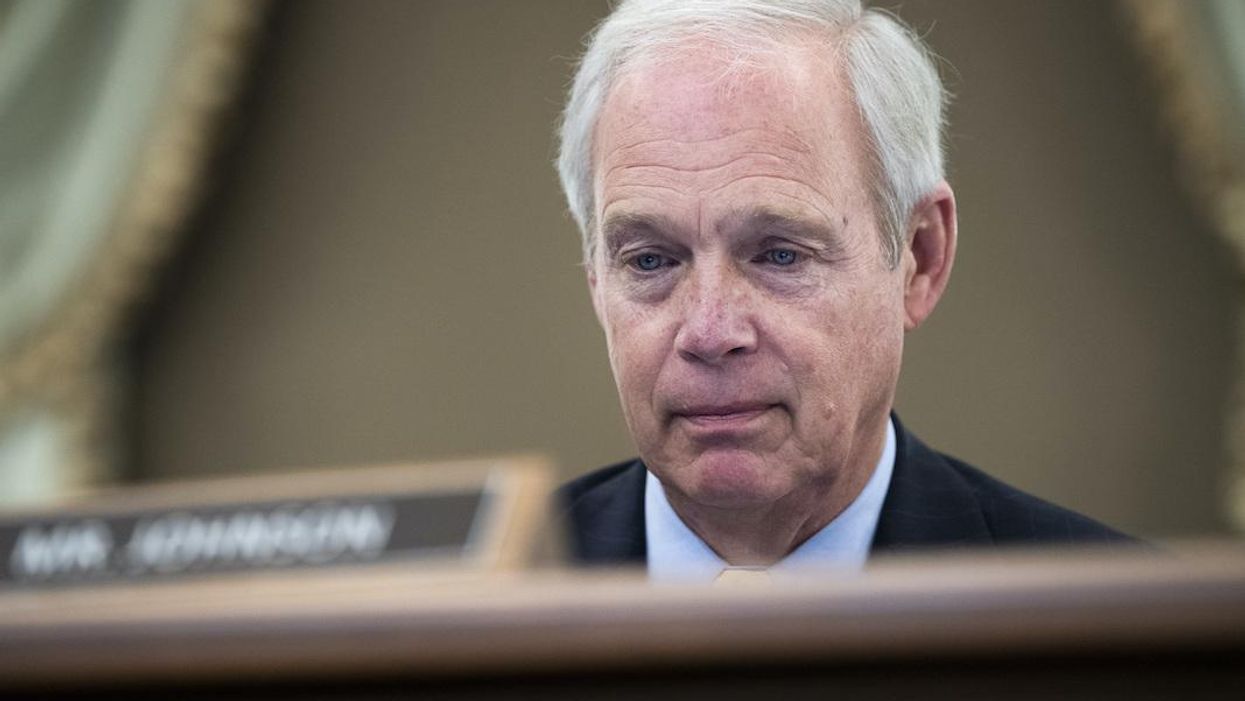 Republican Sen. Ron Johnson, who probably shouldn't be waiting by the phone for MENSA to call, just told his constituents in Wisconsin that he won't fight for high-paying jobs for them because, "It's not like we don't have enough jobs here in Wisconsin."
Yep. He really said that. He's not working to get Oshkosh Corp. to build U.S. Postal Service vehicles, creating about 1,000 jobs, because Wisconsin ... already has jobs. "The biggest problem we have in Wisconsin right now is employers not being able to find enough workers," he said, sticking to the GOP narrative that President Joe Biden has destroyed everything because COVID, inflation, and the deficit.
"I wouldn't insert myself to demand that anything be manufactured here using federal funds in Wisconsin," Johnson told Wisconsin reporters after an event in Wisconsin. "Obviously, I'm supportive of it. But in the end, I think when using federal tax dollars, you want to spend those in the most efficient way and if it's more efficient, more effective to spend those in other states, I don't have a real problem with that."
Oshkosh Corp. won a contract to produce as many as 165,000 electric postal service delivery vehicles last year, and intends to move the manufacturing to Spartanburg, South Carolina. One of the big differences in those two states: In Wisconsin, the labor force is organized. In South Carolina, it will likely be nonunion labor.
Johnson's fellow Wisconsinite, Sen. Tammy Baldwin, a Democrat, doesn't not agree. "To me, it's simple—I want Oshkosh Defense to manufacture trucks in Oshkosh with Wisconsin workers," Baldwin said in a statement. Which is what senators and representatives are supposed to say about the potential for good-paying manufacturing jobs in their home states. Baldwin said she would "continue to urge Oshkosh Defense and the Postal Service to further scrutinize the final production location in South Carolina based on the strength of our existing, experienced workforce in Wisconsin."
This is not Johnson's first questionable brush with the employment question in recent weeks. Last month, back in Wisconsin he opined on inflation and the worker shortage, again, and decided to blame it on the government being too helpful to people. First off, unemployment benefits should be reduced, he said, to force people back on the job.
Also, people should not be getting any help paying for child care so that they can continue to work because ... reasons. "People decide to have families and become parents, that's something they need to consider when they make that choice," Johnson said. "I've never really felt it was society's responsibility to take care of other people's children."
Instead, he said, society has the responsibility to provide opportunities for people to get jobs to support their families. As long as those aren't union jobs in his state making the next generation of postal service vehicles. No, it doesn't make any sense. It's Ron Johnson.
Reprinted with permission from Daily Kos