Roy Moore's Preposterous Threat Against An Alabama News Publisher Backfires Spectacularly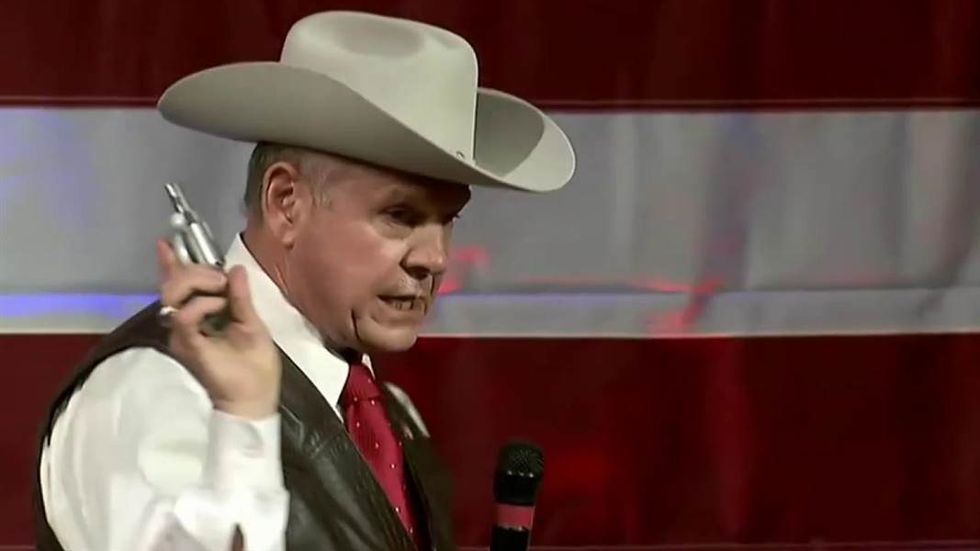 Reprinted with permission from AlterNet.
Embattled Alabama Republican Senate candidate Roy Moore, accused of sexually assaulting minors, sent a cease-and-desist to Alabama Media Group (AMG) over AL.com's allegedly defamatory coverage of him.
AL.com, which endorsed Moore's Democratic opponent Doug Jones, was ready with a blistering response: "AL.com hereby rejects your demand."
A lawyer for AMG wrote that not only would it continue publishing stories about Roy Moore, but Moore's poor image is "self-inflicted" and any litigation brought by Moore & Co. would result in "important information" being revealed about its clients.
The letter told Moore's company to maintain available records of "Mr. Moore's history of romantic relationships or physical encounters (whether consensual or not)."
In plain English, AMG told Moore his attacks are meaningless because AMG isn't breaking the law and stands ready to embarrass him in court by forcing him to provide further details about his personal history.
Read the full letter at the Washington Post.
Chris Sosa is a managing editor at AlterNet. His work also appears in Mic, Salon, Care2, Huffington Post and other publications. Follow him on Twitter @ChrisSosa.