Rudy Admits Mueller Questions Were 'Nightmare' For Trump
@alexvhenderson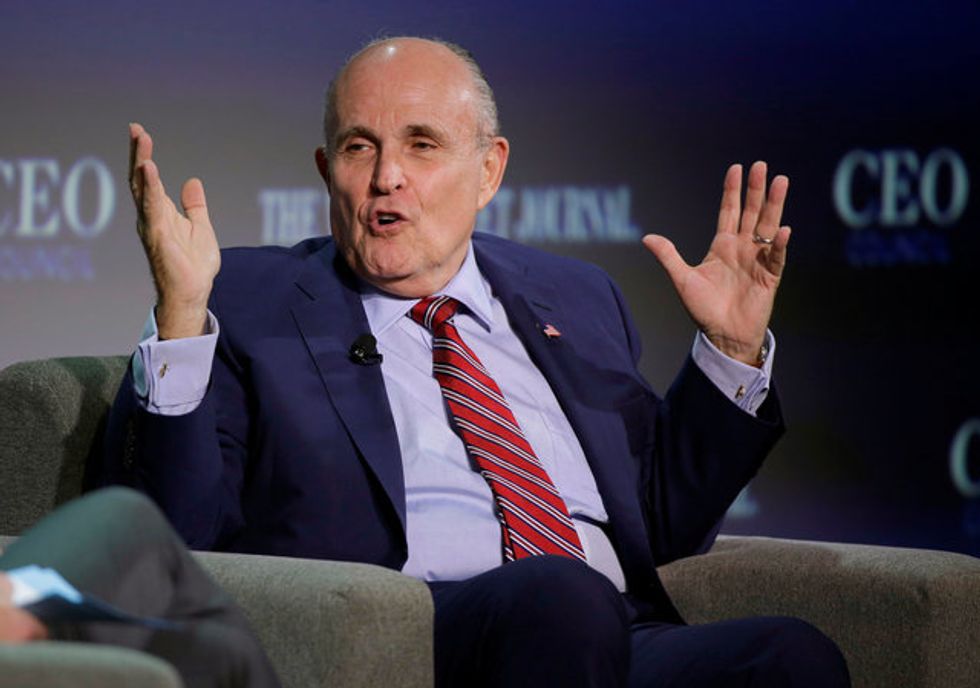 Reprinted with permission from AlterNet.
As critical as President Donald Trump has been of special counsel Robert Mueller's Russia investigation, he recently submitted written responses to some questions from the special counsel—and according to Trump's personal attorney, Rudy Giuliani, answering them "was a nightmare" for the president.
Giuliani, former mayor of New York City and a candidate in 2008's GOP presidential primary, told The Atlantic's Elaina Plott that when Trump answered Mueller's questions, "it took him about three weeks to do what would normally take two days."
In a new article for the Atlantic, Plott said Giuliani told her that if Mueller's team tries to subpoena Trump, "we're ready to resist that."
It remains to be seen exactly what Mueller will have in his report on his investigation, but according to Plott, Trump is ill-prepared and hasn't figured out what type of response he will have when the report finally comes out.
Giuliani told Plott that when Mueller's report arrives, he doesn't think Trump should lead the way with a response. Trump's personal attorney told Plott, "I don't think following his lead is the right thing. He's the client. The more controlled a person is, the more intelligent they are, the more they can make the decision. But he's just like every other client. He's not more.…you know, controlled than any other client. In fact, he's a little less."
Whatever Mueller's forthcoming report shows, it is almost certain that Trump will have something to say on Twitter—and Giuliani evidently doubts that the president will show any restraint.
"I don't think there's anyone in the world that can stop Donald Trump from tweeting," Giuliani told Plott. "I've tried."
Alex Henderson is a news writer at AlterNet and veteran political journalist. His work has also appeared in Salon, Raw Story, Truthdig, National Memo, Philadelphia Weekly, Democratic Underground, L.A. Weekly, MintPress News and many other publications. Follow him on Twitter @alexvhenderson.