Rudy Claims President Can Obstruct Justice At Will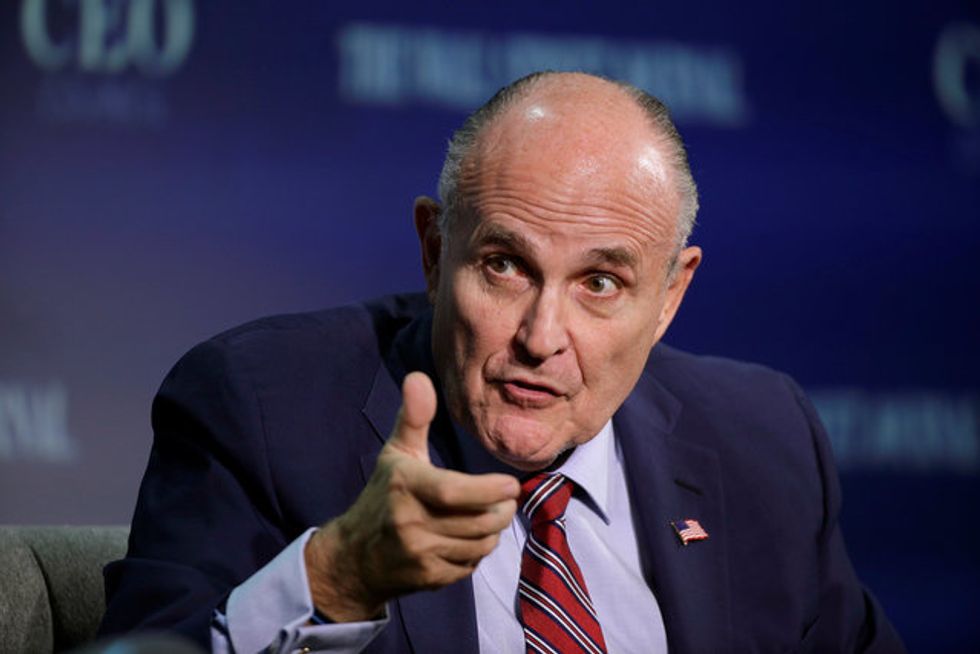 Reprinted with permission from Shareblue.
Trump's personal lawyer and serial television guest Rudy Giuliani asserted on Wednesday that Trump can obstruct justice if he wants to, and then issued a demand that special counsel Robert Mueller "put up or shut up" in his investigation.
The outburst came after Trump himself demanded that Attorney General Jeff Sessions put a halt to the Mueller probe, using his Twitter feed to engage in what many are calling "obstruction in plain sight."
Press secretary Sarah Huckabee Sanders, meanwhile, insisted Trump's tweets were merely "fighting back."
In a huddle with reporters a short time later, Giuliani railed against the ongoing investigation, saying it "should be brought to a close" and that Mueller's team is "at the end of it."
"If we were playing poker, we're not, you would put up or shut up," he added.
Trump and his team complain on a regular basis that the investigation has gone on for too long, even as the probe continues to rack up multiple guilty pleas, indictments, and convictions.
By comparison, the GOP-backed investigation into the Clinton administration by independent counsel Ken Starr lasted 6 years.
Giuliani also weighed in on the debate over whether Trump is in the process of obstructing justice or has done so in the past, calling the entire thing "nonsense" and claiming that Trump can commit obstruction without legal repercussions.
"That's why this whole obstruction of justice thing is nonsense. If he wanted to obstruct it, he'd obstruct it," the former mayor of New York City said about the sitting president of the United States.
Trump has repeatedly engaged in behavior that could constitute obstruction of justice, often in full view of American citizens and the rest of the world.
With his top campaign officials and longtime fixer Michael Cohen feeling the heat, Trump has good reason to want to obstruct the investigation before they can give up more damaging information from his past.
No wonder his personal lawyer is now insisting, contrary to reality, that none of what Trump has said or done matters — even if it involves breaking the law.
Published with permission of The American Independent.