Special Counsel Interviews Giuliani In January 6 Investigation Of Trump
@CynicalBrandon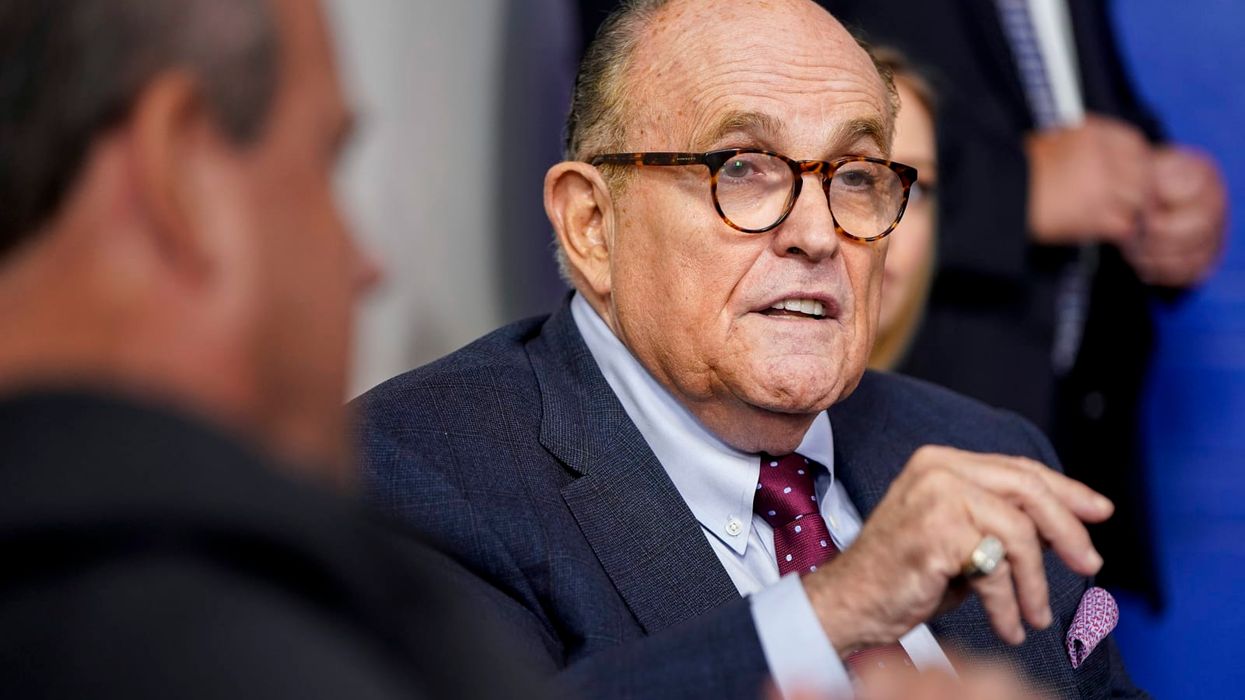 Former President Donald Trump's erstwhile personal attorney Rudy Giuliani was interviewed by United States Justice Department special counsel Jack Smith as part of the investigation into Trump's failed efforts to overturn the 2020 election, CNN exclusively revealed on Tuesday.
"The meeting between Giuliani, his attorney Robert Costello, and investigators took place in recent weeks. The sources declined to say what investigators' questions focused on during the meeting, which has not been previously reported," according to CNN.
CNN noted that while no criminal charges have been filed amidst the ongoing probe, "prosecutors appear to be nearing charging decisions, sources familiar with the case have said."
Giuliani is believed to have been instrumental in Trump's scheme to send fake electors to Washington to dupe Congress into certifying Trump as the winner over President Joe Biden as well as Trump's allegedly fraudulent fundraising campaigns based on his false conspiracy theory that the election was stolen.
"Sources say that some of the grand jury questioning has centered on the actions of top lawyers around Trump, including Giuliani, with investigators seeking information about their baseless claims of widespread voter fraud," CNN explained.
"The special counsel's office has long shown interest in several members of Trump's post-election legal team, including Giuliani, Sidney Powell, and John Eastman, as well as former Justice Department appointee Jeffrey Clark," CNN added, "who tried to help Trump's push to use the department to overturn the election."
Reprinted with permission from Alternet.