Rudy: Trump Won't Answer Questions On Obstruction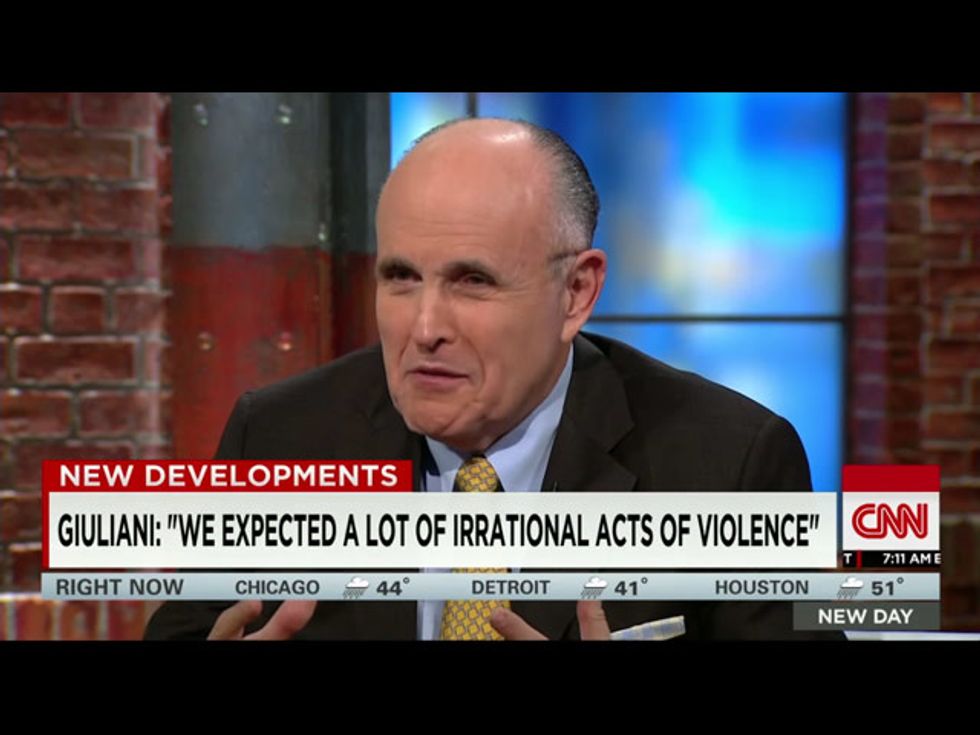 Reprinted with permission from AlterNet.
Rudy Giuliani told the Associated Press Thursday night that his client President Donald Trump will not answer questions from special counsel Robert Mueller about obstruction of justice.
This assertion violated Trump's previous vow to the country that he would be willing to testify under oath about the firing for former FBI Director James Comey — one of the key incidents tied to allegations of obstruction of justice against the president.
"That's a no-go. That is not going happen," Giuliani said. "There will be no questions at all on obstruction."
When asked in June 2017 whether he would testify about the circumstances surrounding Comey's firing, Trump said, "One hundred percent." He had denied Comey's account of events, which included claims that Trump asked for his personal loyalty and tried to urge him to drop the investigation of former national security adviser Michael Flynn, that the former FBI director testified to under oath.
The stance leaves open whether Mueller might decide to subpoena Trump for the testimony, which would almost certainly lead to a legal battle before the Supreme Court.
Giuliani has indicated that he is willing to have Trump answer questions about potential collusion with Russia during the 2016 campaign in writing. However, the AP reports, he indicated he wanted to limit prosecutors' ability to ask follow-up questions.
"Giuliani's statement that Trump will not even answer *written* questions about obstruction is revealing," wrote Renato Mariotti, a former federal prosecutor. "It suggests Trump's lawyers couldn't write an answer for him that is not incriminating, consistent with the other evidence, and won't be contradicted by him in the future."
Cody Fenwick is a reporter and editor. Follow him on Twitter @codytfenwick.