Far-Right Conspiracists Deny Russian Atrocities In Bucha
@zpleat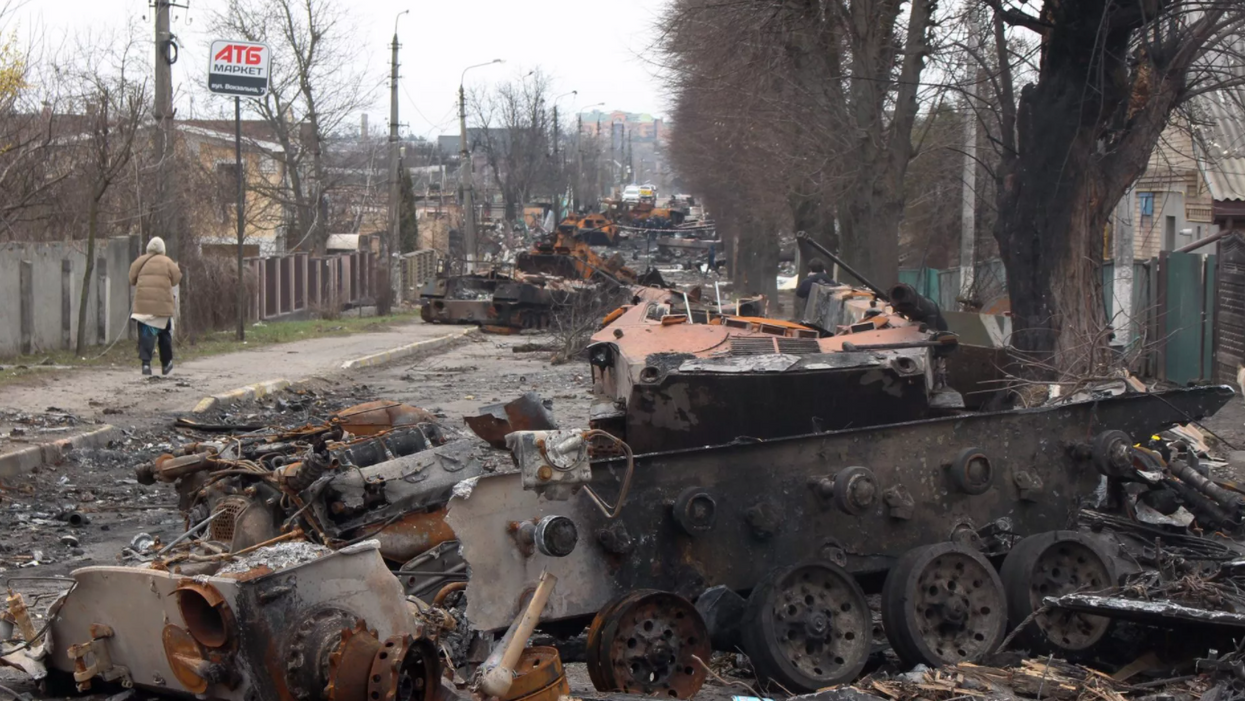 Photo by Kyiv Independent
Right-wing media influencers have spread narratives denying the Russian military's involvement in reported war crimes committed in the town of Bucha, a suburb of Kyiv, Ukraine.
Following the withdrawal of Russian troops from the region, mainstream media outlets have reported on satellite images from the region that show mass graves, bodies that show signs of execution, and streets of the once-quiet town "littered with burned-out tanks and corpses." PBS and The Associated Press have identified four potential war crimes committed by the Russian military since April 3, and their collaborative War Crimes Watch Ukraine resource has verified 113 potential war crimes overall.
The Russian government has denied responsibility for these atrocities. An official Russian Telegram channel denied accusations that Russian soldiers killed Ukrainians in Bucha and claimed that "the photos and video footage from Bucha are another hoax, a staged production and provocation by the Kiev regime for the Western media."
Far-right influencers took to podcasts, interviews, and social media to boost the Russians' denial that the massacre was staged or faked, blaming a number of different countries and global organizations.
Conspiracy theory site Infowars has been a hotbed of conspiracy theories related to the atrocities in Bucha. On April 5, Alex Jones took to the show to promote articles on the Infowars site that "clearly show a lot of this was fake."
The next day guest host Robert Barnes continued to spout similar claims. Barnes asserted that the Russian forces did not control Bucha while they stayed in the city and did not "cut off any civilian infrastructure." He then repeated assertions that atrocities in the area were not reported until days after Russian forces exited, claiming that fact showed the massacre was a false flag.
Printed with permission from Media Matters.