Russian Cyber-Attack On Senator Targeted By Trump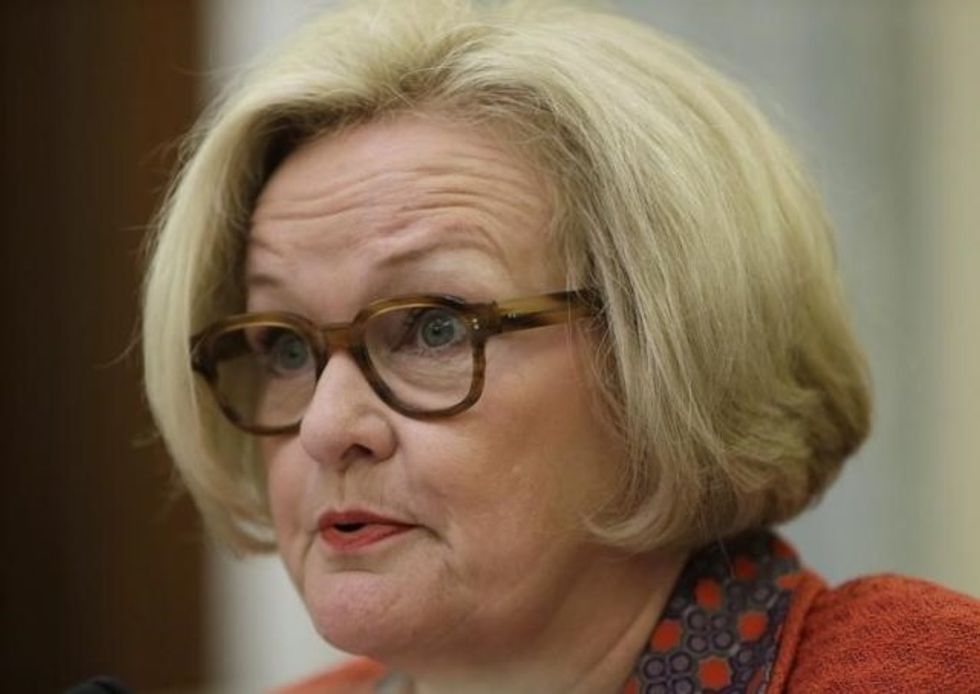 Reprinted with permission from AlterNet.
U.S. intelligence agencies have warned that Russia's efforts to interfere in American democracy are ongoing and targeted at the 2018 midterm elections. And on Thursday night, the Daily Beast reported that Sen. Claire McCaskill (D-MI) has already been the subject of a Russian cyberattack.
The discovery of the attack initially came from a Daily Beast analysis, but McCaskill has also confirmed the attack. She says it was not successful.
"Russia continues to engage in cyber warfare against our democracy. I will continue to speak out and press to hold them accountable," McCaskill said. "While this attack was not successful, it is outrageous that they think they can get away with this. I will not be intimidated."
She added: "I've said it before and I will say it again, Putin is a thug and a bully."
As the Beast notes, the hacking attempt occurred in August 2017, around the time Trump was telling crowds to vote McCaskill out of office.
McCaskill is viewed as one of the most vulnerable Democrats in the 2018 elections. She holds a precarious seat in the deep-red state, and Republicans hope to win her place back in the midterms.
On Tuesday, Trump tweeted: "I'm very concerned that Russia will be fighting very hard to have an impact on the upcoming Election. Based on the fact that no President has been tougher on Russia than me, they will be pushing very hard for the Democrats. They definitely don't want Trump!"
Cody Fenwick is a reporter and editor. Follow him on Twitter @codytfenwick.