Russian Pop Singer Linked To Trump Cancels US Tour
@FAWFULFAN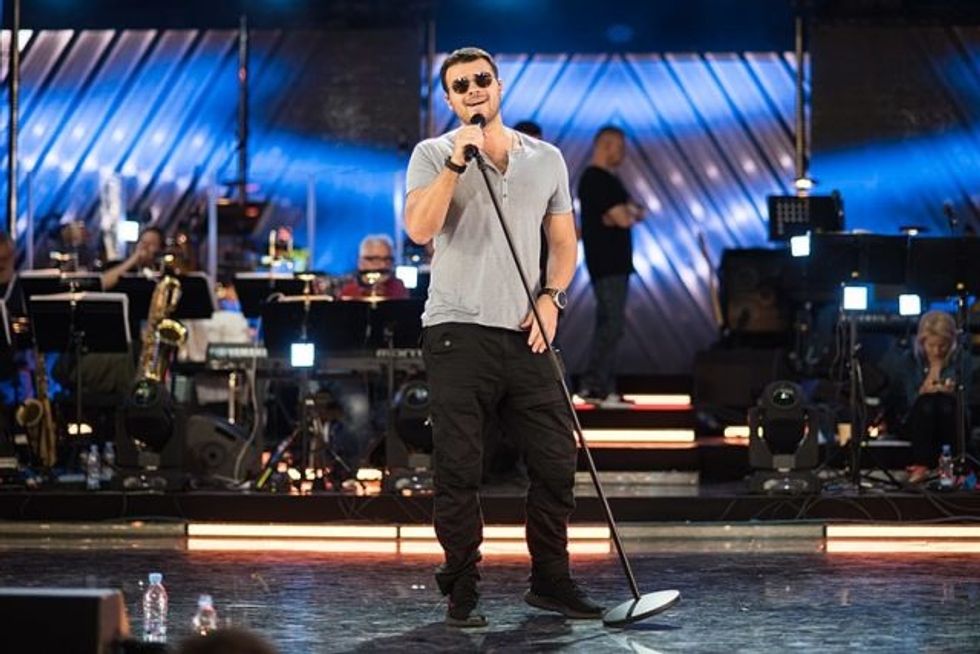 Reprinted with permission from AlterNet.
On Monday, NBC News reported that Emin Agalarov, a Russian pop star linked to President Donald Trump, announced that he is canceling his North American tour, citing his lawyers' fears that he could be held as a material witness in special counsel Robert Mueller's investigation of links between the Trump campaign and the Russian government:
In a video on Facebook, Agalarov claimed he had nixed the upcoming tour "against his will." His lawyer said in a telephone interview with NBC News that he doesn't want his client coming to America under fear of being held under a material witness warrant. Agalarov had been scheduled to perform in New York on Saturday night.
Agalarov is seen as a figure in special counsel Robert Mueller's probe of Russian election interference. Agalarov's lawyer told NBC News last July that his talks with Mueller's team were "ongoing," but NBC News reporting at the time indicated that the singer had not been officially interviewed.
Scott Balber, Agalarov's attorney, has said that his client is "happy" to speak to Mueller and to Congress on a voluntary basis, but given that no agreement has been reached yet, the singer is unwilling to "be subpoenaed or held under a material witness warrant or anything else."
Emin Agalarov, who has featured Trump in multiple music videos, is the son of Aras Agalarov, a prominent business partner of Trump in Russia. The younger Agalarov helped arrange the 2016 Trump Tower meeting between Kremlin-linked Russian lawyer Natalia Veselnitskaya and Donald Trump Jr., Jared Kushner, and imprisoned former campaign manager Paul Manafort, and consequently is a key focus of Mueller's interest.
The Agalarovs were also part of the proposal to build a Trump Tower in Moscow, which Trump pursued even during the 2016 election. Trump's former personal attorney, Michael Cohen, lied to Congress about this deal — raising serious questions about what they were trying to hide.