Ridiculous Russian Propaganda In 'Overdrive' After Moskva Sinking
@alexvhenderson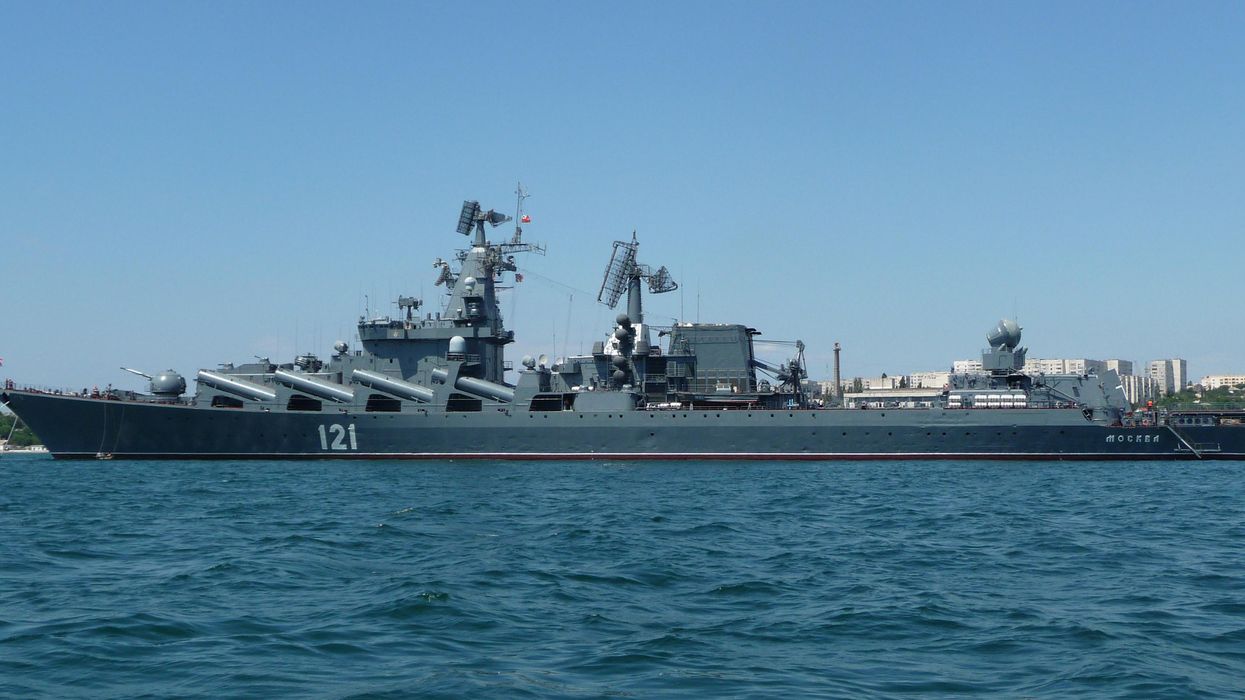 On Thursday, April 14, Ukrainian fighters sunk a Russian warship, the Moskva, after bombarding it with missiles. And the carnival barkers at state-owned Russia media have responded not with accurate reporting, but with laughable, overwrought propaganda.
The British Broadcasting Corporation (BBC) did what journalists are supposed to do: They looked for facts, reporting, "Ukrainian military officials said they struck the Moskva with Ukrainian-made Neptune missiles — a weapon designed after Russia's annexation of Crimea in 2014, and the naval threat to Ukraine in the Black Sea grew."
The Ukrainian government tweeted:
But state-owned Russian media immediately went into spin mode following the sinking of the Moskva (which, in Russian, means "Moscow"). One of the Russian media propagandists, in a state of hysteria, tried to paint the Moskva's sinking as an act of brutality on Ukraine's part, failing to mention that the sinking would not have occurred had Russian forces not invaded Ukraine and inflicted considerable suffering on that country.
The hyperventilating propagandist told his colleagues, "Who is the Ukrainian God? It's the Devil, basically. And when we're surprised at the cruelty of these people, there's nothing to be surprised by. That is paganism."
He went on to say that Ukraine is a pawn of the West and "the gods that they worship," adding, "Those people governing the West today are the real Satanists."
His overwrought tone was quite similar to what far-right MAGA pundits offer on Fox News, Newsmax TV and One America News on a regular basis, only instead of promoting former President Donald Trump and offering MAGA talking points, he was serving the Kremlin.
Other pundits on Russian TV, according to Daily Beast columnist Julia Davis, are calling for Russian forces to bomb Kyiv and destroy Ukraine's railway system. One of them, also hyperventilating and full of emotion, said, "The warship Moscow is an absolute cause for war, one hundred percent…. There has to be a response."
Inna Sovsun, a member of the Ukrainian Parliament, tweeted:
Here are some more reactions to Russian media's response to the sinking of the Moskva: