Samantha Bee, Will Ferrell, Allison Janney Kill In Press Dinner Parody [VIDEO]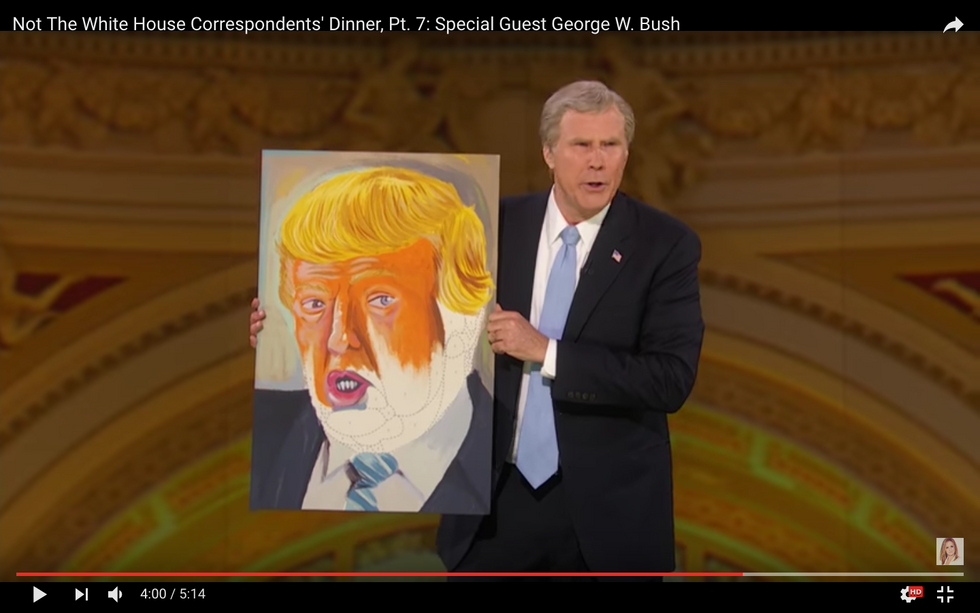 When Samantha Bee threatened to stage an alternative to the White House Correspondents Dinner, who knew that she would pull off her celebration of the First Amendment with such style? At Constitutional Hall last night, the Full Frontal host put on a remarkable live show for 2500 guests — and sitting at the front table, appropriately enough, were the directors and staff of the Committee to Protect Journalists, the sterling organization that received a $200,000 donation from the dinner's proceeds.
The Full Frontal Not The White House Correspondents Dinner is indeed a comedic feast: The roaring cold open brings back The West Wing's beloved C.J. Cregg (Allison Janney), who takes over the White House press podium to blast the motley online corps of misogynists, racists, wackos, and Kremlin stooges that now deface American media.

There's an amusing interview with CNN anchor Jake Tapper, an even more amusing roast of CNN boss Jeff Zucker — and a surprise guest appearance by "George W. Bush," with Will Ferrell reprising the impression that was so good he took it to Broadway.
Ferrell killed with the first line: "How do you like me now?" Looking back, the 43rd president complains about his press coverage, musing, "I just wish somebody had told me all you had to say was fake news, over and over again."
Perhaps the show's highlight is Bee's own segment, a counter-historical fantasy styled after Man In The High Castle that imagines what might have happened if last year's election had gone the other way. It concludes with the speech Bee imagines delivering at the real correspondents dinner, 100 days into the Clinton presidency (when Hillary is already facing her impeachment trial).