Sanders Condemns Dr. Paul Song's Comments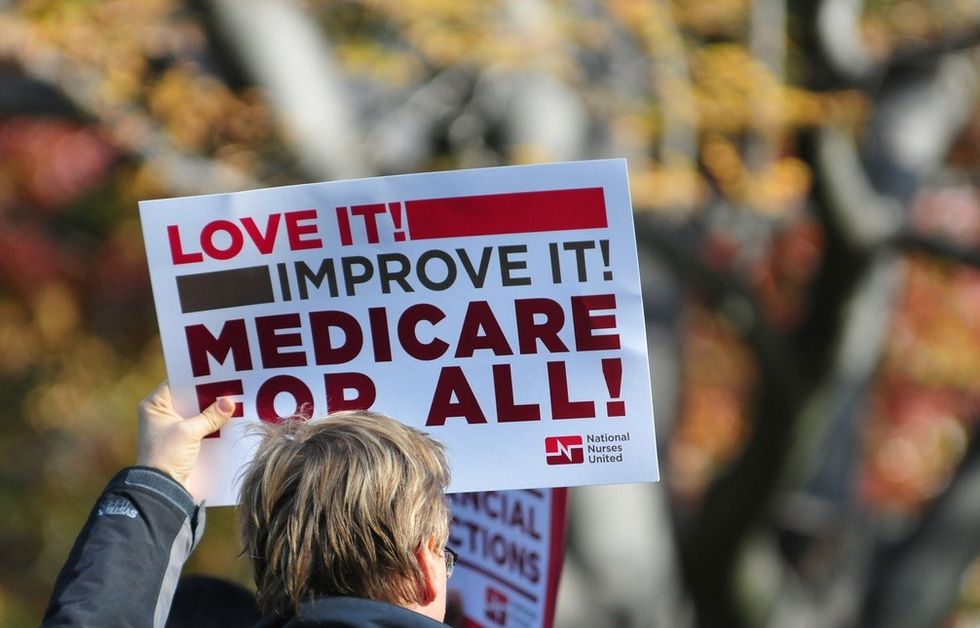 Dr. Paul Song, a healthcare activist who spoke at Bernie Sanders's rally last night in Washington Square Park, apologized shortly after his speech for saying that "corporate Democratic whores who are beholden to big pharma" are responsible for preventing the adoption of a Medicare-for-all system, which would require transitioning away from the employer- and private insurance-based system in the Affordable Care Act.
In his apology, Park said that he was referring "to some in congress who are beholden to corporations and not us," though many in Hillary Clinton's camp took his remarks as an over-the-top attack on their candidate.
Very distressing language to say the least. @BernieSanders should disavow. https://t.co/xSNZyHwlAS

— Jennifer Palmieri (@jmpalmieri) April 14, 2016
Bernie Sanders responded early this morning:
Dr. Song's comment was inappropriate and insensitive. There's no room for language like that in our political discourse.

— Bernie Sanders (@BernieSanders) April 14, 2016
The Sanders campaign has had to respond in recent months to so-called "Bernie Bros" — whose numbers are, predictably, debatable — known for their harassment of journalists and Clinton supporters, especially women, who speak critically of Sanders on the internet.
Photo: Flickr user www.GlynLowe.com.