Satellite Spots 122 Objects In Malaysia Jet Search Area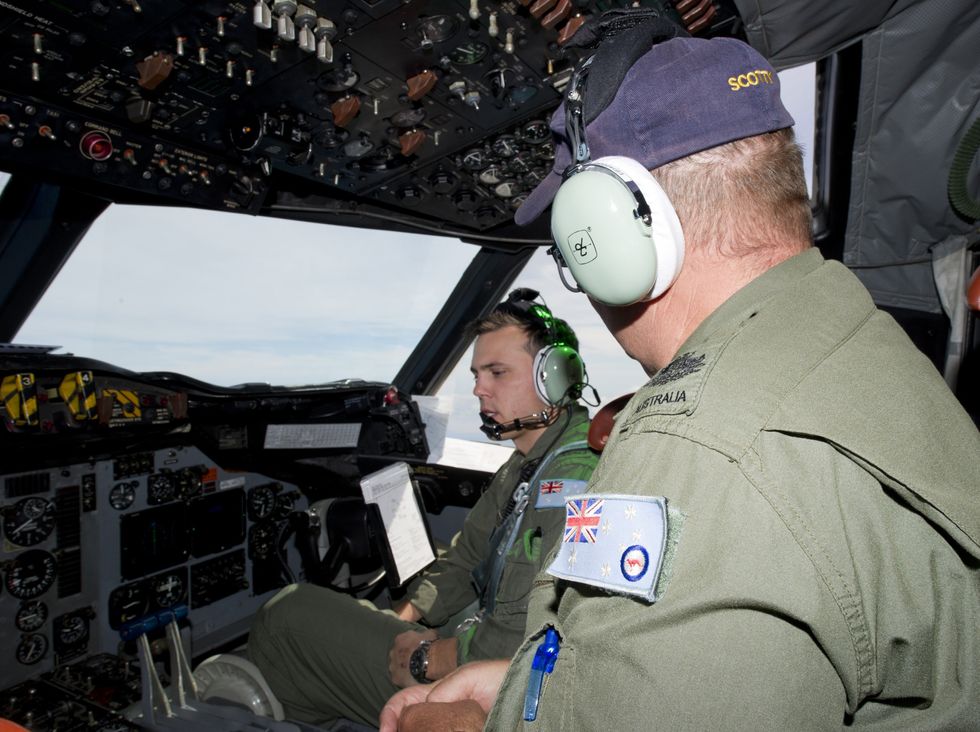 By Barbara Demick, Los Angeles Times
BEIJING — Malaysian authorities said Wednesday they were encouraged by new satellite images provided by France showing 122 floating objects off the Australian coast that could be debris of the missing Malaysia Airlines Flight 370.
The discovery bolstered hopes of finding the wreckage in the choppy seas 1,500 miles southwest of Perth. Twelve airplanes, from the United States, Australia, China, New Zealand, Japan and South Korea, were being dispatched over the area in hopes of directing ships that might pick up the debris for analysis.
The latest satellite photos were provided by Airbus Defense and Space and were taken on Sunday. One object was 78 feet long — similar to debris spotted earlier on an Australian satellite — while others were brightly colored, possibly indicating they were life preservers or rafts.
"This is still the most credible lead that we have," said Malaysia's transportation minister, Hishamuddin Hussein, at a news conference Wednesday in Kuala Lumpur. "It corroborates that there is some form of debris. If we can confirm it came from MH 370, we can move on to the next phase of deep sea surveillance, search and rescue."
"Hope against hope," he added, a nod to Chinese families of passengers who have not accepted Malaysia's conclusion that the Boeing 777 crashed into the southern Indian Ocean.
In Beijing, the increasingly militant families held a press conference outside the Lido Hotel where they are being accommodated, accusing the Malaysian government of concealing the truth about the plane which disappeared March 8 on a flight from Kuala Lumpur to Beijing.
"Malaysia Airlines tried to deceive people all over the world," yelled 30-year-old Wang Zhen, whose parents were both passengers on the missing plane. "We hope we can expose the lies of Malaysia Airlines to the world and hope they can keep their promise soon."
During a briefing with Malaysian ambassador to Beijing Iskandar Sarudin, families demanded that the Malaysian government retract its conclusion — announced Monday night by the prime minister — that the flight was lost and that there are no survivors.
The hysteria in China is being fueled in part by rumors circulating on microblogs that the flight is being held by hijackers and that Malaysia has refused to pay ransom.
Indirectly chastising the Chinese, Malaysia's Hussein noted that Australian relatives were behaving in a manner that is "very rationale" and that "we in Malaysia also lost our loved ones."
Australia is leading the multinational search effort for the missing plane.
"The crash zone is as close to nowhere as it's possible to be, but it's closer to Australia than anywhere else," Australian Prime Minister Tony Abbott said Wednesday.
He said he believed the debris spotted by satellites came from the missing plane. "Bad weather and inaccessibility has so far prevented any of it being recovered but we are confident that some will be."
Xinhua/Zuma Press/MCT