Scandal Erupts Over South Africa's 'Farm Of Horrors'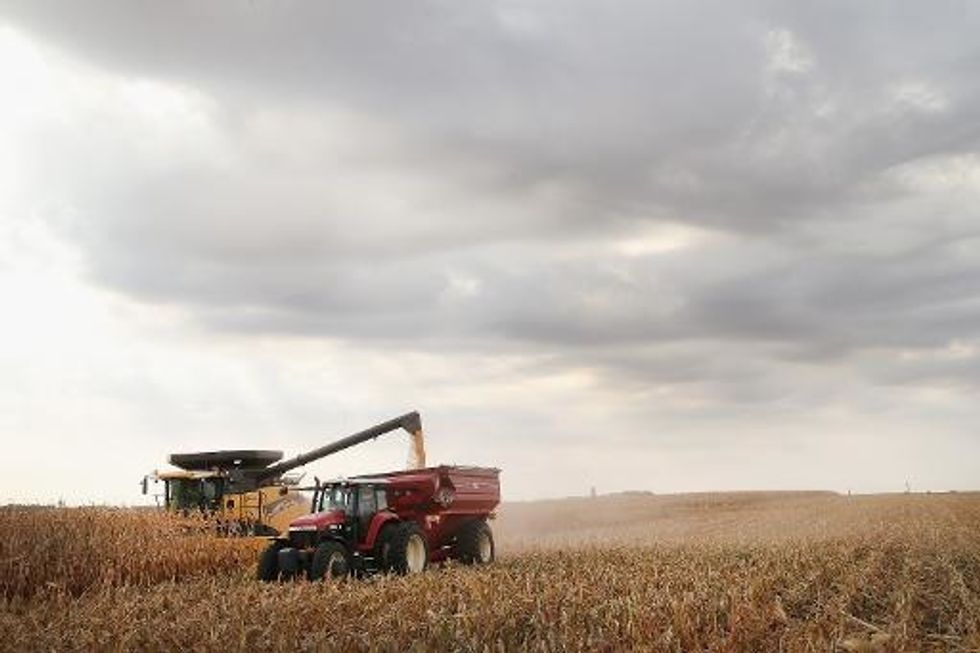 By Robyn Dixon, Los Angeles Times
JOHANNESBURG — When animal inspectors arrived at a deserted South African farm this past weekend, they found stomach-churning neglect.
Dozens of animals — including pigs, sheep, goats, chickens, and geese — were dead or dying, abandoned without food or water.
The "farm of horrors," as South African media called it, quickly morphed into a political scandal. The farm's owner, Thandi Modise, is a prominent official in the governing African National Congress and chairwoman of the upper house of parliament, the National Council of Provinces.
"The suffering that the animals endured does not compare to the financial loss that I suffered," Modise said in a statement Monday, stirring further controversy.
Modise does not live on the farm, outside Potchefstroom in South Africa's North West Province, but has owned it for three years.
Farm animal neglect is common in South Africa, but not on this scale, according to animal welfare inspector Andries Venter.
Venter, a senior inspector for the National Society for the Prevention of Cruelty to Animals, told the Los Angeles Times that he counted 79 dead animals, including 58 pigs. Inspectors had to euthanize 117 others, most of them also pigs.
Venter said it was the worst case of farm animal cruelty he had seen in 20 years with the NSPCA.
He estimated that the animals had been abandoned for at least a week and perhaps two. There was no electricity on the farm and no working pumps.
"All the animals were without access to food or water. Everything was cut off," he said. "I was very emotional. I was taken aback because of just the pure neglect, the suffering and pain these animals had to go through."
Some of the surviving pigs were feeding off others that had perished, he said. The sheep and goats, which were confined in a barn, were in slightly better condition but extremely thin.
Ten sheep had to be put down, Venter said. His organization managed to save 30 sheep and goats, nine geese and 16 chickens. None of the pigs could be saved.
The NSPCA is preparing criminal charges related to animal cruelty. Owners, supervisors, and workers can all face charges in such cases, Venter said.
He said inspectors had been told that there were workers on the farm until two weeks ago. "Even though we have made requests, we have not been provided with the names of the individuals. In that case, the owner will be held responsible," he said.
Modise's statement Monday said that the workers and a supervisor had walked off the job without telling her. She said she usually visits the farm every two weeks but learned about the crisis from the NSPCA after a visit by its inspectors.
AFP Photo/Scott Olson
Interested in world news? Sign up for our daily email newsletter!