Schiff: We'll Summon Mueller To Testify If Report Isn't Released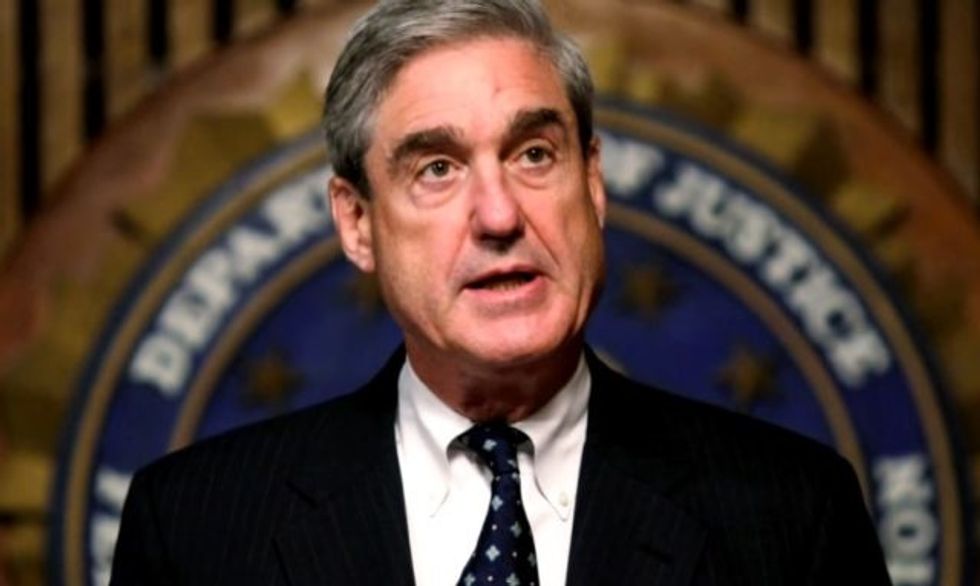 If the Trump administration tries to hide evidence contained in the Mueller report from Congress, a top House Democrat says he may call Robert Mueller to testify.
"I think that if the Justice Department either attempts to conceal the Mueller report or the underlying evidence, then requiring Mueller to testify may very well be necessary," Rep. Adam Schiff (D-CA), chair of the House Intelligence Committee, told reporters on Tuesday morning.
The comments raise the stakes as Congress continues to investigate a multitude of alleged crimescommitted by Trump, his family, and his campaign.
Whereas Mueller has been investigating for more than a year, real oversight from Congress only began in January when the Democrats took over control of the House of Representatives.
A previous sham investigation, led by Trump lackey Rep. Devin Nunes (R-CA), was roundly mocked as Nunes used his position to provide cover for Trump.
As a result of Nunes' actions, Schiff re-opened the investigation in order to explore Russian interference in the 2016 election, any possible ties to Trump or the Trump campaign, Trump's foreign financial entanglements, and possible obstruction of justice efforts by Trump.
Mueller could very well have a treasure trove of information about these topics. When Mueller finishes his investigation, he is required by law to submit a confidential report to the Department of Justice (DOJ).
Unfortunately, top officials at the DOJ have been evasive as to what and how much of Mueller's final report they will share with Congress. Their position "concerns me greatly at the moment," Schiff told reporters. Given the lack of commitment from Trump's administration, Schiff emphasized that he would not take calling Mueller to testify before his committee off the table.
In 2018, voters sent a clear message that Congress should fairly and vigorously investigate Trump for the litany of allegations swirling around him and those close to him. Robert Mueller's findings are an important component of any such investigation.
Schiff's actions show he is taking the will of voters seriously, and he will not allow the Trump administration to impede Congress's constitutional oversight role.