Scholars Refute GOP Expert Turley On Obstruction Charge
@alexvhenderson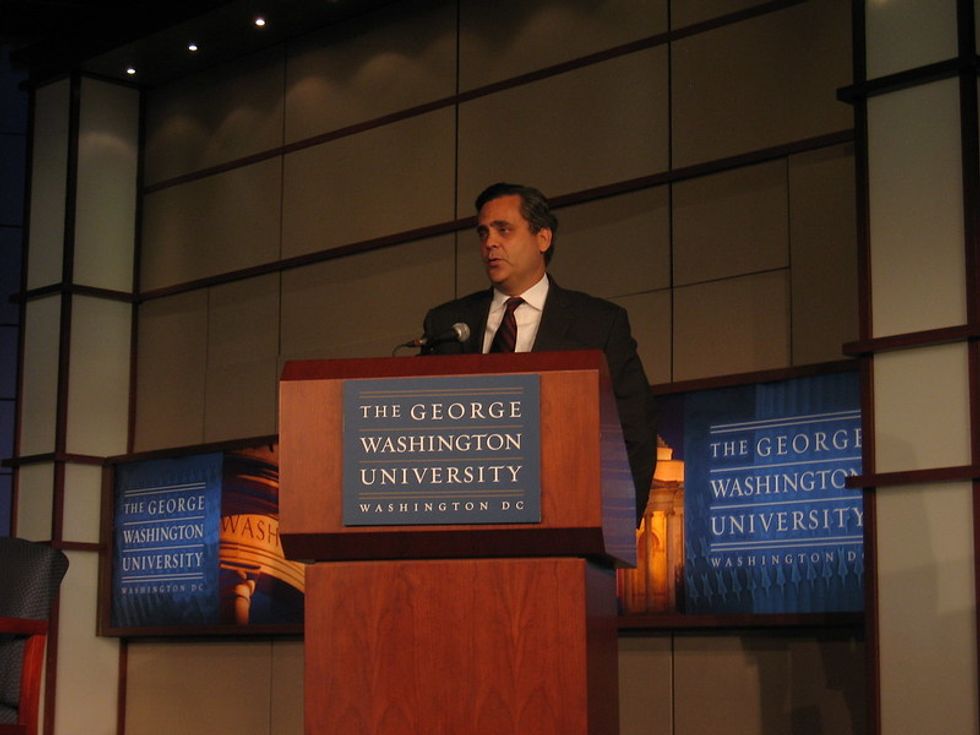 Reprinted with permission from Alternet
When public hearings in the impeachment inquiry against President Donald Trump moved to the House Judiciary Committee on Wednesday, Republicans brought on constitutional law professor Jonathan Turley to make a case against impeaching the president. Turley, unlike the three legal scholars featured by House Democrats, was highly critical of the way Democrats have handled the impeachment inquiry — and one of Turley's criticisms had to do with subpoenas. House Democrats, Turley argued during his testimony, should go through the courts to subpoena potential witnesses. But some legal experts vehemently disagree.
Turley testified that if House Democrats "actually subpoena witnesses and go to court, then you have an obstruction case — because a court issues an order. And unless they stay that order, by a higher court, then you have obstruction."
Much of the criticism of Turley's testimony has come from Democrats, but some of it came from Fox News' Judge Andrew Napolitano — a right-wing libertarian who isn't shy about criticizing Trump at times. And according to Napolitano, Turley's testimony underestimated the amount of subpoena powers the U.S. House of Representatives has.
"Where I disagree with my dear friend — I've worked with him, I've testified alongside him — John Turley, on the significance of obstruction of justice: he is forgetting that the House has the sole power of impeachment," Napolitano asserted. "It doesn't need to go to a court for approval. It doesn't need to go to court to get its subpoenas enforced."
Napolitano added, "When the president receives a subpoena — or in this case, Mick Mulvaney, Mike Pompeo received a subpoena — and they throw it in a drawer; they don't comply or challenge, because the president told them to, that is the act of obstruction."
House Democrats featured three constitutional law professors during Wednesday's hearing: Stanford University's Pamela Karlan, Harvard University's Noah Feldman and the University of North Carolina Law School's Michael Gerhardt. All three of them laid out compelling arguments for impeaching Trump — and Gerhardt contradicted Turley's testimony that Democrats should go through the courts with impeachment-related subpoenas.
Questioned by House Judiciary Committee Chairman Jerrold Nadler, Gerhardt stressed, "There's never been anything like the president's refusal to comply with subpoenas from this body. These are lawful subpoenas. These have the force of law (behind) them. These are the things that every other president has complied with and actually acted in alignment with, except for President Nixon in a small but significant set of materials."
Gerhardt went on to tell Nadler that Trump's "refusal to comply with those subpoenas is an independent event. It's apart from the courts. It's a direct assault on the legitimacy of this inquiry."